'I don't think we understand the real value of a coach'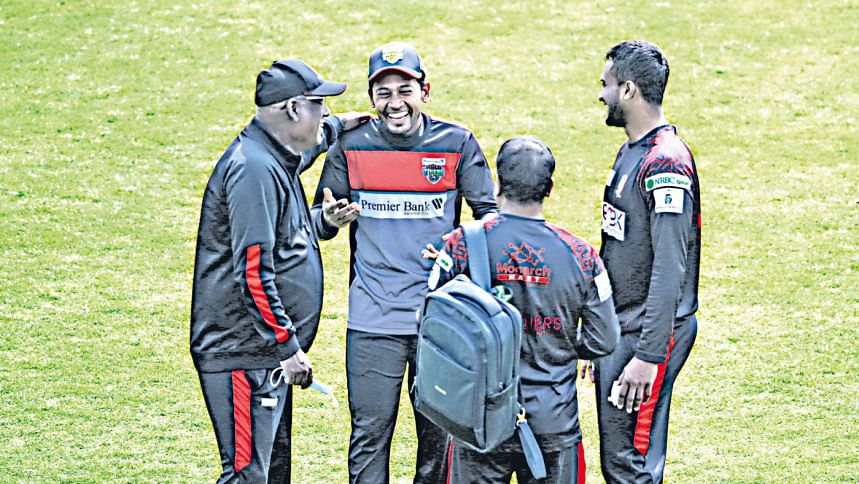 Proper grooming is crucial because all basic traits are absorbed during that budding phase, cricket experts remind, especially after national players miserably fail in terms of decision-making on the field. Bangladesh's poor first-class cricket structure has often been identified as the main culprit behind the country's struggles in five-day matches since its elevation to Test cricket in 2000.
But when it comes to preparing a player during that budding phase, a modern coach can play a huge role by helping a player in the initial stages of their career understand how to handle pressure, stay focused and be mentally tough.
"Like grooming a player, grooming coaches is also crucial for a good cricketing culture in a country," said Nazmul Abedeen Fahim, veteran coach and coach educator.
With the changing demands of the format, growth in infrastructure, competitive landscape, technological innovation, and the overall business of cricket, coaching systems have evolved over the years. So, no way Bangladesh cricket can undervalue this area for the betterment of the country's overall cricket.
But how much priority or importance is given to this area?
"It's the most neglected, I would say. There is no point if someone attends a level-2 course after a six or seven-year gap. If you want to update your coaches, you need to arrange workshops and symposiums on a regular basis. But unfortunately, that is not a case in our country," said Fahim.
"You need a knowledge-based system. There are two parts. One is theoretical knowledge and another is practical knowledge. Whatever knowledge our coaches gain from theoretical courses, they can hardly use it practically due to very unhealthy practices in the domestic circuit, where, on most occasions, our coaches have very little chance to make decisions," he continued.
Fahim said that there was hardly any structure in the country to produce quality coaches.
"It's very encouraging that former cricketers are showing interest in coaching. But a lack of proper structure is hindering their progress. We need to set a target and make a comprehensive plan in line with demand and supply. We need to identify the demand for coaches at different levels and then the most important thing is to evaluate a coach's performance.
"We are crying for off-spinners and leg-spinners. If we can produce some good coaches, they may scout some boys at the grassroots level and prepare them accordingly. The Bangladesh Cricket Board has to invest in this sector.
"We are now talking much more about a player's mentality or mental strength, especially after failures on the international stage. In most of these cases, a coach could have solved such problems at an earlier stage. A coach can look at cricket values and ethical issues. There is a big role for a coach in modern cricket, especially as technological innovations have made their job more important than before. But I don't know whether the concerned people understand the real value of a coach, one who can set a philosophy for a player" ended Fahim.
One of the main weaknesses of our national cricketers is that they learn many things after entering into the international stage which they should be learned from the initial stage.
And according to Fahim, a ''well-equipped" coach can solve big part of it during a cricketer's growing age.