'Emotional' Robiul thanks his heroes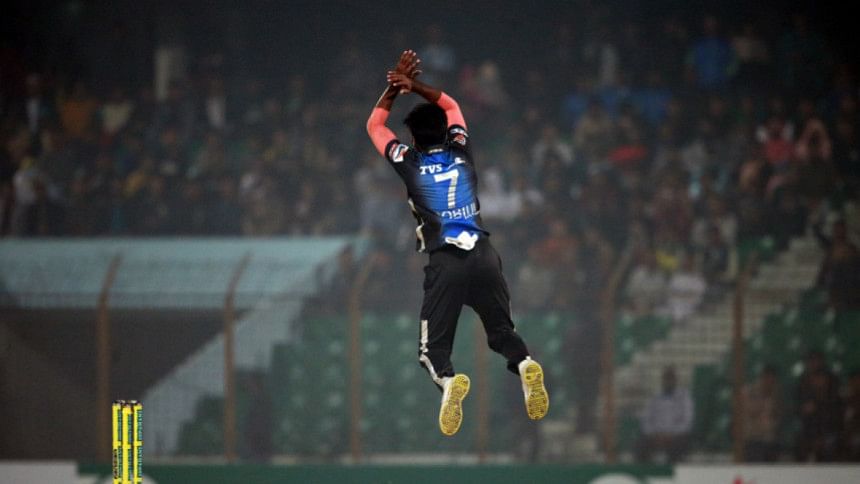 Rangpur Riders quick Robiul Haque almost broke into tears while sharing his struggle story to the media after the cricketer registered a match-winning performance against Khulna Tigers in a Bangladesh Premier League fixture in Chattogram on Friday.
The paceman took the limelight following his best bowling figure in T20 format, having picked up four wickets for 22 runs from four overs. He remained instrumental behind Rangpur's four-wicket win over Khulna.
The 23-year-old took the opportunity to thank his childhood coach, and recalled the sacrifices made by his brothers as well as the shock of losing his father, during an emotional press conference. 
"To be honest, my two brothers are my coaches. They always call me to share their knowledge. My brothers are my heroes. They sacrificed a lot so that I could play cricket.
"What to say, I am getting emotional," Robiul told the media on Friday. 
Back when Robiul got injured during the Under-19 camp in 2018, his father Enamul Haque was worried about his son's career.  
"There is a sad story as my father died on February 11 last year. He was very tense about my career since I got injured. But I never bothered about that since I follow the ethics of working hard and leave the rest to the almighty and accept it with both hands," said an emotional Robiul. 
Robiul also caught the attention by imitating Cristiano Ronaldo's iconic 'Siuuu' celebration after picking up wickets. He described how the footballer inspired him to carry on despite all the hardships in his career.
"Many are interested to know about the celebration. He (Cristiano Ronaldo) is an iconic figure whom I follow and is very inspirational to me. Actually, every player follows someone and I also do that. His hard work, ethics, and strong mentality is something I admire.
"The way he (Ronaldo) is able to bring his team back on the bigger stages is phenomenal. To learn from a megastar like him is natural and I try to instil his ideologies in me," he added.