A demotion from Zim to UAE?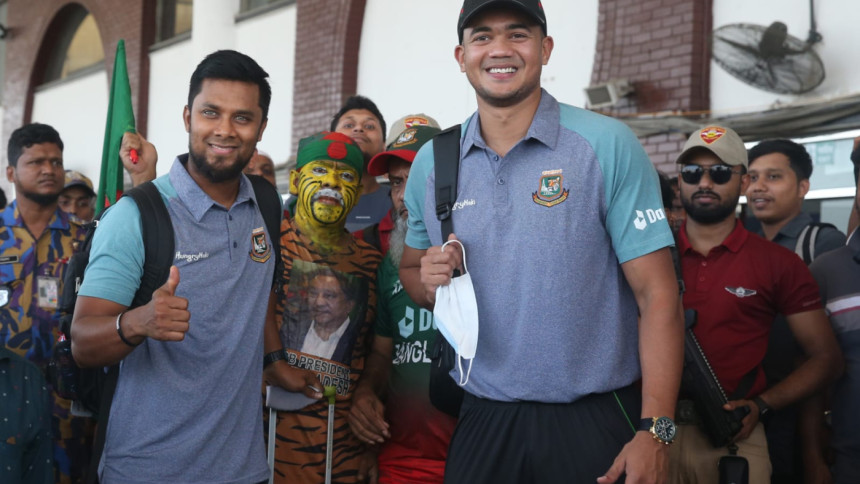 The Tigers left for the UAE yesterday with stand-in skipper Nurul Hasan Sohan saying before the team's departure that they wanted to get into the winning habit starting with the two matches against the hosts.
Bangladesh have won just two of the nine T20Is they have played this year, losing six and witnessing one game washed out by rain.
Most recently, they returned from the Asia Cup in UAE having lost both group matches and crashing out of the tournament.
Throughout the years, Bangladesh have sought to get gain in confidence whenever they are struggling for wins in the T20 format by turning to Zimbabwe.
Last year, they beat Australia and New Zealand at home to birth that 'winning confidence', albeit on pitches that got the batters out of their groove in the following 2021 World Cup.
This year, they faced Zimbabwe on livelier pitches away from home this year and lost the series 2-1.
Unable to count on that Zimbabwe boost, they might be eying the two-match T20 series against the UAE as a way to rediscover their winning mojo. It is a demotion in terms of the quality of opposition many might point out.
With Shakib Al Hasan opting to skip the entire tour of the UAE to play in the Caribbean Premier League, Nurul Hasan Sohan was announced as skipper for the tour.
"Obviously, our target will be to maintain a winning streak. If we can win both the matches against the UAE, the confidence gained from these wins will help us in the tri-nation T20I series in New Zealand and the T20 World Cup," he said.
Bangladesh's training sessions at home were mostly hampered by showers, but the team will get better facilities in the UAE before playing the matches, slated for September 25th and 27th respectively.
Whether the winning confidence gained from the UAE series will birth something productive is another matter altogether.
"Although we lost the last few matches in the T20 format, if we can create a habit of winning then the team combination and overall outlook of the side will change. That will be our target," Sohan said.
He said that they wanted to maintain a process. The team management was somewhat amused by the approach shown by batters in the Asia Cup game against Afghanistan. The second game against Sri Lanka saw a more T20-like approach from the batters.
"We want to think in a big way and then follow a process. If we can follow the process, results will come in our favour," he concluded.