BPL council 'welcomes' Shakib as CEO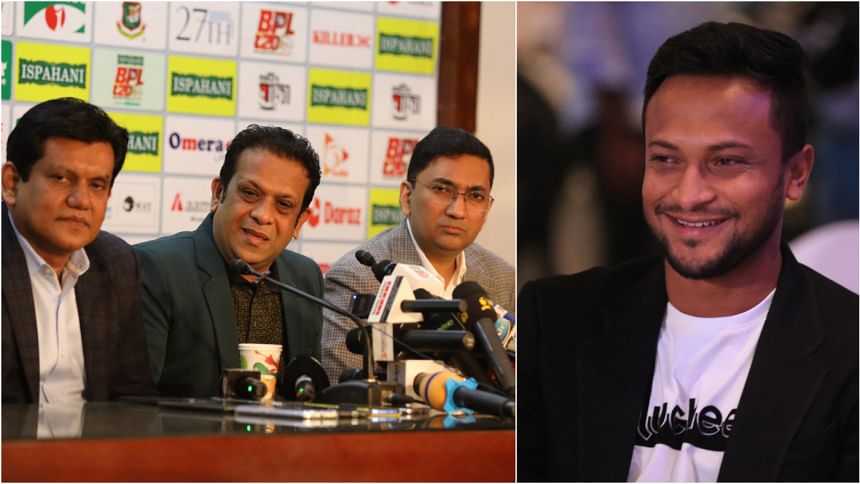 The Bangladesh Premier League's (BPL) governing council yesterday invited all-rounder Shakib Al Hasan to take up the challenge to improve the standard of the country's premier franchise-based T20 tournament.
At a press conference alongside BCB CEO Nizamuddin Chowdhury, governing council members explained some of the limitations in response to criticisms of the ninth edition of the tournament. Things had come to a head when ace all-rounder Shakib Al Hasan opined that the BPL had failed to build a brand and that he would have done a better job as CEO.
"I welcome Shakib and thank him. If he wants to come as CEO of BPL, he has shown that interest. From the governing council, we welcome him. If he wants, he can come and take responsibility as CEO," said BPL governing council chairman Sheikh Sohel.
Shakib had referred to a movie and said that it would not take him even two months to bring the BPL up to standard. "Cinema isn't reality," Sohel added. Sohel also responded to Shakib saying that the Dhaka Premier League was better run than the BPL. "Shakib doesn't often play in the premier division (Dhaka Premier League] matches. But till now he hasn't missed a BPL fixture. I don't think that is a valid argument."