BCB backs 'sensible boy' Shakib over controversial Dubai visit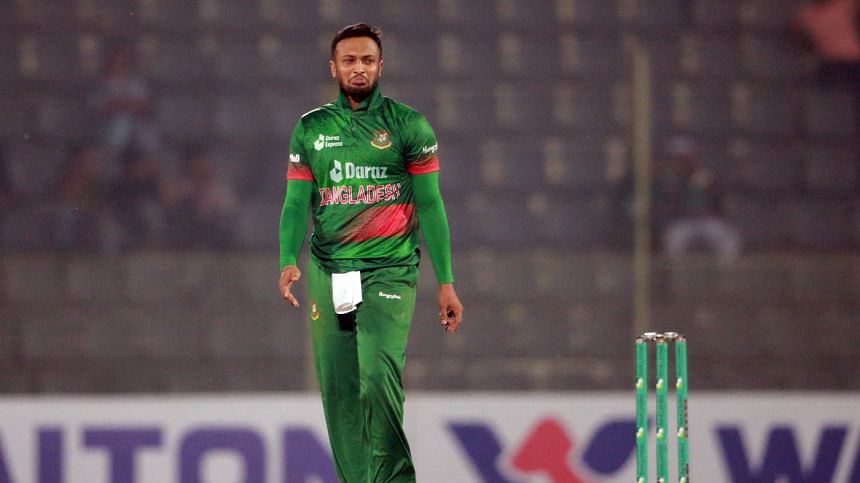 The Bangladesh Cricket Board (BCB) backs Shakib Al Hasan after the ace cricketer returned to the midst of controversy following his visit to Dubai to attend a jewellery brand launch last week.
Shakib was among some celebrities present during the inauguration of Arav Jewellers, owned by Rabiul Islam Apon -- alias Arav Khan – hailing from Gopalganj's Kotalipara upazila.
According to the BCB's cricket operations chairman Jalal Yunus, it is the board's responsibility to look after Shakib.
"Obviously we think Shakib is a very sensible boy as he has enough knowledge about everything and he knows what to do and where. We are yet to know the entire issue, how it happened, as we are not fully sure on how he got involved in this. We have not discussed the issue with him yet since it happened just a day before the series," Jalal told the media in Sylhet on Saturday.
"At the same time, the BCB president along with the CEO are also out of the country for the ICC meeting. We will discuss the issue once they return, whether it breaches any disciplinary issue or not. So if they think of investigating further, they will. I think we need to wait a bit so it's better not to discuss this at the moment.
"Definitely [whether the board would protect Shakib], because Shakib is not only an asset of the BCB but he is also a national asset. This is our responsibility to look after him," he added.
Shakib apparently did not let the matter hamper his performance on the field as he scored a brilliant 93 runs before picking up the first Ireland wicket on Saturday to help the Tigers register their biggest-ever total and margin of victory in ODIs.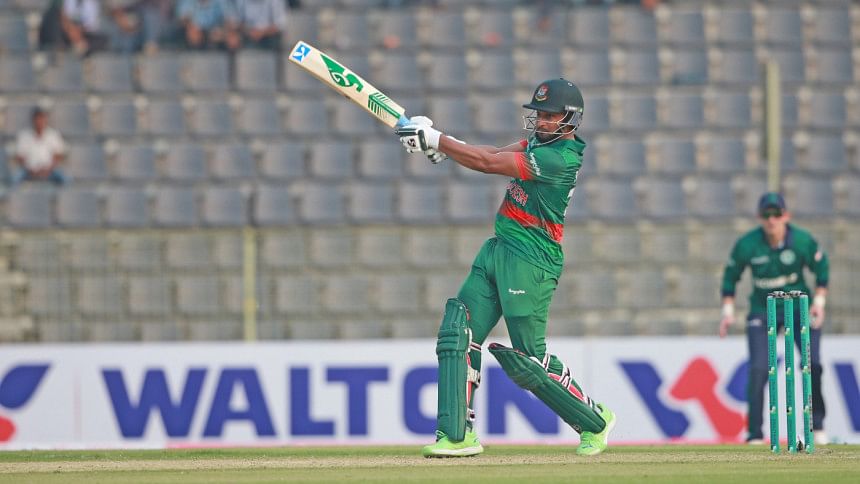 Asked about Shakib's tendency to create off-field controversies that often make headlines, the BCB director asked for everyone's support and he also stated that the board, if needed, will provide advice to Shakib in future.
"The situation has been arising but if we make noise over the issue without knowing everything, then it's a problem. I think we all first need to verify everything and we need support from everyone. If he was not aware, as you said, whether we can give him advice or guide him, we can discuss that," said Jalal.