'Babar has the potential to go ahead of everyone'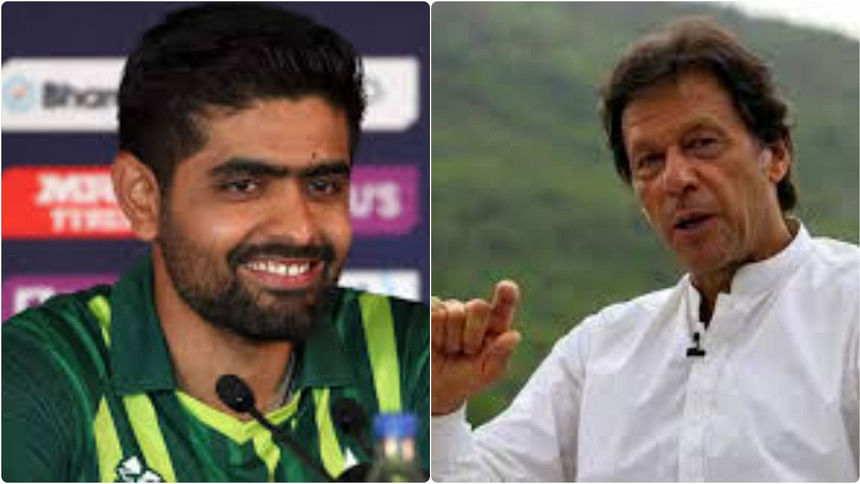 Weeks after PCB chief Najam Sethi offered conditional support to Babar Azam's captaincy, Pakistan's legendary captain Imran Khan has piled on the raves on Babar.
Khan, a former cricketer who led Pakistan in the World Cup win in 1992, termed Babar as an outstanding batter, while highlighting his impressive batting prowess.
"Our captain [Babar Azam] is an outstanding batter. I have seen a batter of such quality after a very long time. I have analysed him in every way, because I analyse batter through a bowler's lens," said the cricketer-turned-politician.
He further commended Babar for possessing the three qualities, which according to him are "rare to find". 
"His technique, talent and temperament are all brilliant. It is very rare to find all three of these things in one batsman, but he has them all. He has the potential to go ahead of everyone," Khan added.
Late last year, too, Imran had spoken about how he was impressed with Babar and had recommended him to be made the captain of Pakistan team.
Earlier, former Australian captain Ricky Ponting had stated that Azam's best form with the bat and as a skipper is still ahead of him.
"I think Babar's still got a little bit of improvement to come, which is a pretty scary thought with what he's been able to do, pretty much across all three formats over the last three, four years," Ponting had said, after Babar Azam won the Sir Garfield Sobers Trophy for ICC Cricketer of the Year for the first time and ODI Cricketer of the Year for the second straight year.
"I love watching him play. I think there's some room for improvement, let's hope we see it. I'm sure with a bit more experience under his belt, like he's done with his batting, I'm sure he'll find the right way to lead and be a very successful captain of Pakistan."
Meanwhile, Azam said that Ponting's comments were a confidence booster for him.
"You get confidence when a legendary player gives you a compliment and you try to be better," the skipper told ICC Digital.
"When such a huge player passes positive comments, it adds to your confidence and you have it in your mind that such a huge player is talking good about you.
"Because these players have been through a similar stage so they know what mindset I have. They have been through similar scenarios and have knowledge of the game.
"So yes, I try to take these comments in a positive way and try to produce my best."