'Amazing effort' salvages the day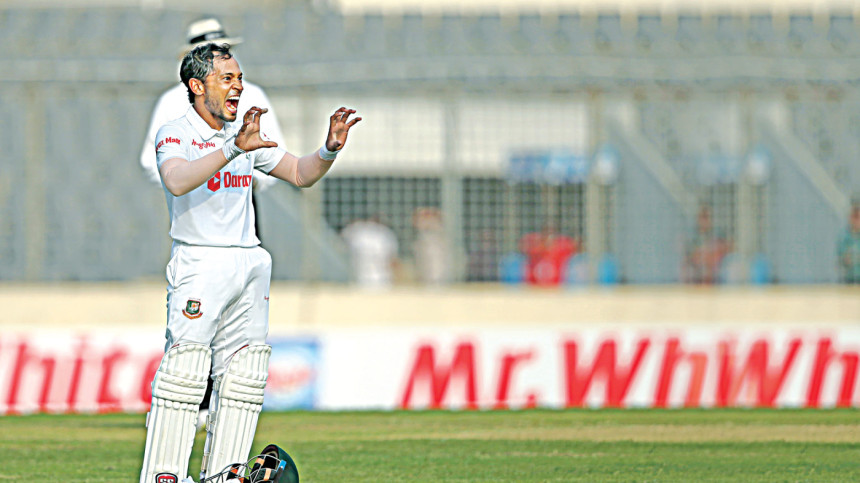 Bangladesh were 24 for five as the early morning conditions confounded the hosts after opting to bat in the series-deciding second Test at Mirpur yesterday. Openers Tamim Iqbal and Mahmudul Hasan Joy went back to the hut for naught and captain Mominul Haque, Najmul Hossain Shanto and Shakib Al Hasan failed to put up much of a resistance. But if morning shows the day, the Tigers must count themselves lucky to have turned the innings around after such a disastrous start.
Kasun Rajitha and Asitha Fernando had run rampant in that first session as Bangladesh lost five wickets inside seven overs. The last time a team had lost five in seven overs was Australia during a 2015 Test against England. The Aussies were bowled out for just 60 in that Nottingham Test and the premonitions were there that Bangladesh might slump to similar lows that they produced in South Africa only recently, bundled out for 80 and 53.
The fact that it ultimately did not happen was only made possible by the quite surreal sixth-wicket stand between the experienced Mushfiqur Rahim and ever-improving Liton Das. The duo saw to it that Bangladesh scraped through to lunch and set the tone with their solidity.
Bangladesh's approach in Tests is often questionable and the first five wickets had been suggestive of that lack of application or patience. While Mahmudul Hasan Joy and Mominul were late to their shots, Tamim Iqbal and Shakib were guilty of playing across the line. The Mirpur surface had enough in there for the pacers to extract that little bit of movement and Bangladesh top-order collapsed.
Grit, determination, patience and, above all, application was shown by both Mushfiqur and Liton in getting behind the deliveries, not trying to prod at anything too far away from them.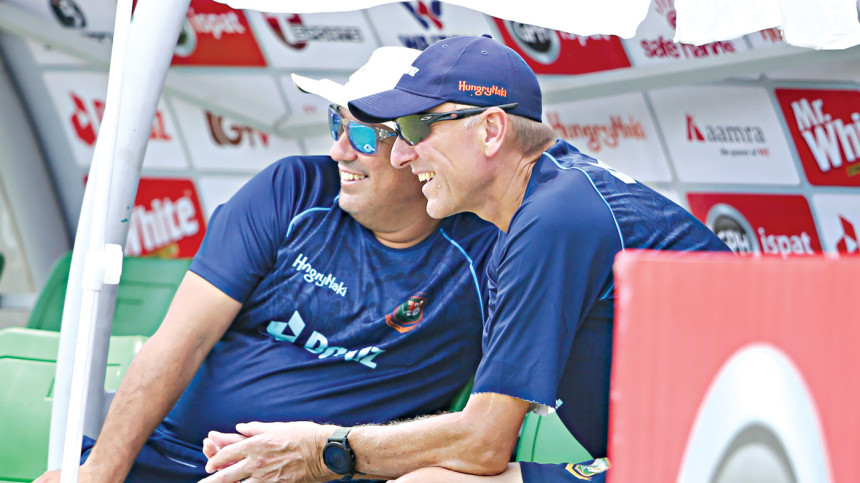 A straight bat was shown to most deliveries and they allowed the deliveries to come into their zone and then backed themselves up with good shot-selection. After lunch, Liton found that stroke of luck, dropped on 47 at fine leg after he miscued a pull off an Asitha Fernando delivery meant as a bait. Liton, instead of shying away from pull shots, put away two more short deliveries that over to reach his fifty.
Sri Lanka's short-length strategy saw most of Liton's runs come through the leg-side region. The duo broke the record for a sixth-wicket partnership after a team had lost five wickets under 25 runs as they went past Pakistan's Wallis Mathias and Shujauddin Butt 86-run stand set in Dhaka in 1959.
Liton got to his hundred first on the last session and was followed by Mushfiqur soon after as the unbroken 253-run stand -- the highest sixth-wicket stand in Tests for Bangladesh -- saw Bangladesh reach 277 for five at close.
"Liton has evolved his game. He has developed a very good batting technique. He has a found a good way to prepare for Tests in the last year and a half. Knowing when to do the work, and when not to do the work. He has developed a good routine," head coach Russell Domingo said at the press conference yesterday.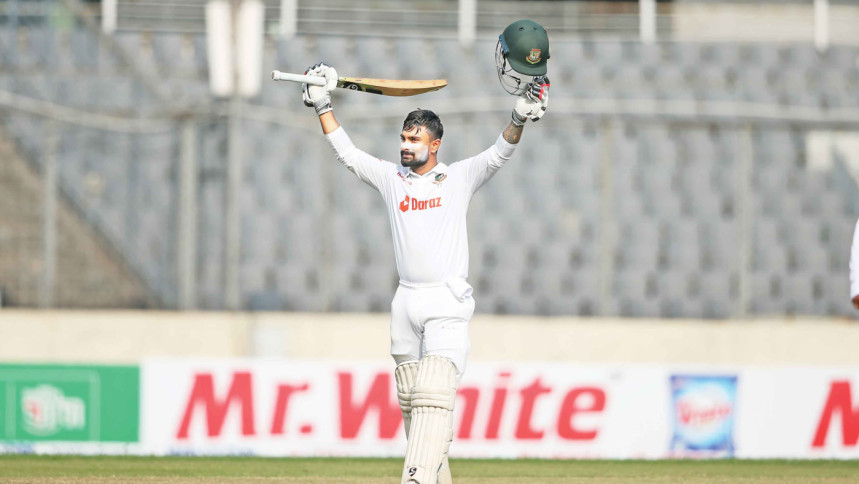 That routine certainly worked its charm for Liton in the recent few Tests. "It is pretty much the start of hopefully a successful Test career," Domingo added.
Mushfiqur's routine worked its charm too as he picked up his second successive ton after Chattogram. "For sure, he has worked a little bit on his technique in the last couple of games. But he knows how to get runs. It is all about supporting players who are going through a bad run," Domingo said about Mushfiqur's run of form.
"It is one of the best partnerships I have seen as a coach in Tests. We were 20 for five, under a lot of pressure. It was an amazing effort by those two batters," he said.