Mushy added to the BCB XI squad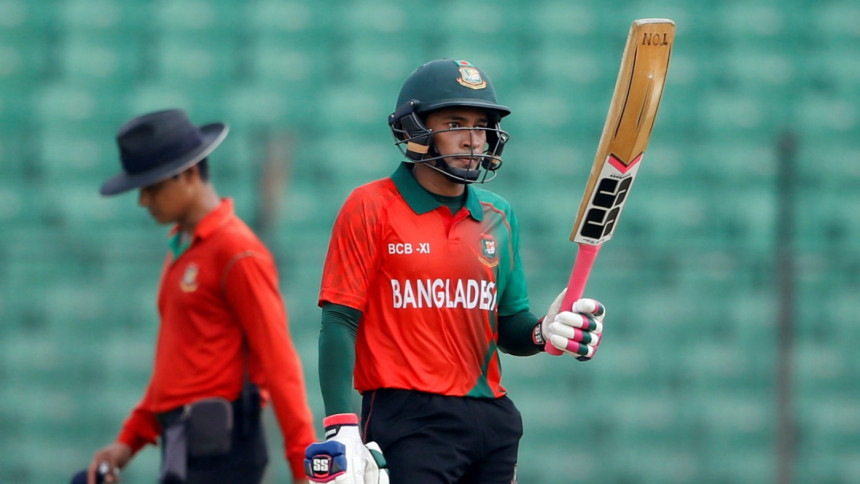 Bangladesh ODI wicketkeeper-batsman Mushfiqur Rahim has been included in the Bangladesh Cricket Board XI squad that is currently playing against England at the Khan Shaheb Osman Ali Stadium in Fatullah.
Mushfiqur wasn't initially included in the 13-member squad that was released by the BCB on October 1.

An official announcement regarding the addition of the player to the squad wasn't made yesterday either.
However, the inclusion of Mushfiqur was revealed today morning, right before the start of the match.
Nasir Hossain is captaining the BCB XI side. While officials are yet to comment on the inclusion of the wicketkeeper-batsman, one of the reasons behind the move could be the fact that the player has been going through a difficult patch recently.
And in times like this, it's not uncommon to see Mushfiqur try twice as hard to get out of the rut. He has been sweating it out in training in the last few days, and today he will be looking to gain some extra practice ahead of the three-match ODI series against England by performing in the practice match.