Mathews won't 'run away' from captaincy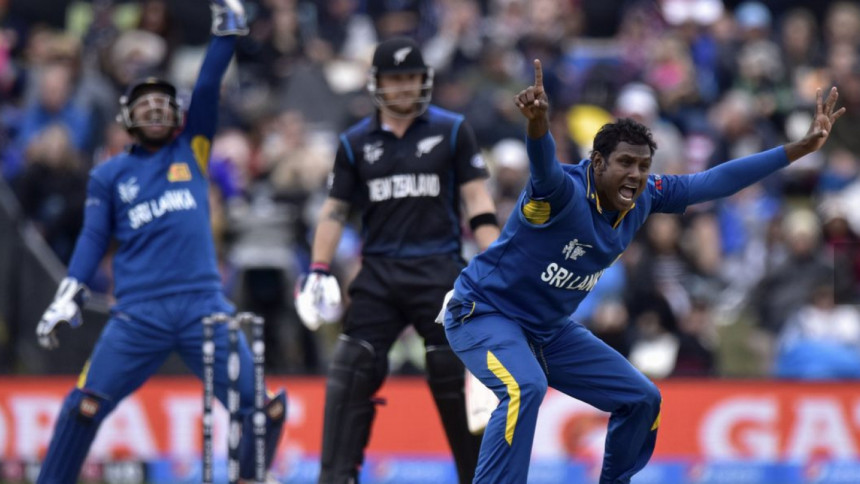 Angelo Mathews said he had no intention of quitting as Sri Lanka captain after yet another crushing defeat by England.
Sri Lanka lost the fifth and final one-day international by 122 runs in Cardiff on Saturday as England took the series 3-0, with one tie and one no result, following their 2-0 success in the preceding three-Test campaign.
"There will be good times as well as bad," said Mathews, who became Test and one-day skipper in 2013 before taking on the T20 leadership just before this year's World Twenty20 in India.
"This is a tough time for me as a captain and for the whole unit but you can't run away from it," added the 29-year-old all-rounder.
"I'm pretty sure if we keep improving day-by-day we can come out of this hole," he insisted.
"For the past two months we've been having the same problems, either batting bowling or fielding has let us down in every single game."