Mashrafe to become UN goodwill ambassador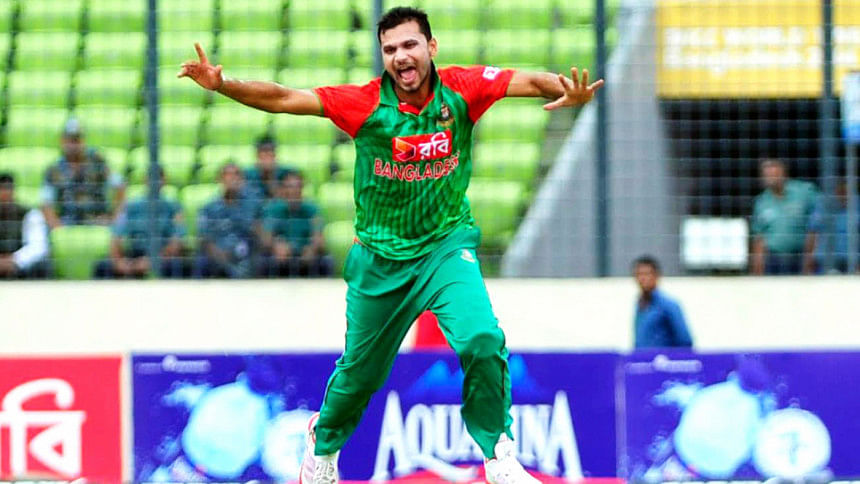 Bangladesh ODI and T20 skipper Mashrafe Bin Mortaza has the honour of being selected as a United Nations goodwill ambassador.
It was a piece of news that has been doing the rounds for the last one month and an official announcement regarding the issue is expected to be made very soon.
When contacted, Mashrafe said that he had received this proposal a month ago and that a number of meetings regarding the issue had been conducted.
There have been players in the past such as Shakib Al Hasan, who have worked with partner organisations of the UN. However, Mashrafe is on track to be the first Bangladeshi player to work with the United Nations directly.
The player was extremely excited to have received the opportunity.
Mashrafe has led the national team's ODI outfit to several historic wins in 2015 and has helped the Tigers achieve a series of unique achievements.
The UN has enlisted the volunteer services and support of prominent personalities from the worlds of art, music, film, sport and literature to highlight key issues and to draw attention to its activities.
Over the years, many Olympians, World Champions, elite athletes and sports personalities have lent their names and time to support the UN family. Their mass appeal especially helps in motivating people to act in the interest of improving their own lives and those of their fellow citizens. These individuals are given the title of Goodwill Ambassador, Messenger of Peace, Special Representative, Champion for Sport or other status depending on the UN entity who has appointed them.