Kiwis plan D/N Test with England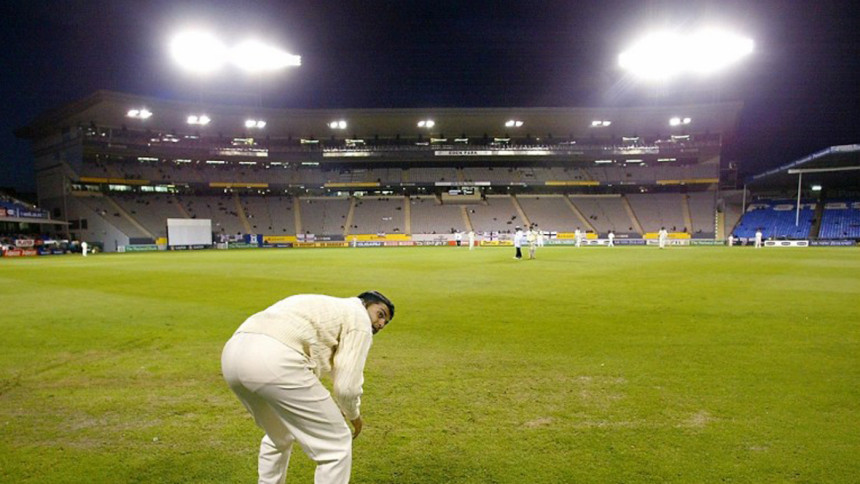 New Zealand on Friday unveiled plans to host a day-night Test against England as part of a packed home international schedule for the next two seasons.
New Zealand Cricket (NZC) said the fixture, to be played under lights with a pink ball, would take place at Auckland's Eden Park in 2018 "pending agreement and approval".
"While we can't confirm it yet, it's something we're extremely interested in and working towards," NZC chief executive David White said.
NZC did not specify when the proposed pink-ball Test would take place but the ICC's Future Tours Programme has England's tour of New Zealand scheduled for February-April 2018.
Australia and New Zealand played the inaugural day-night Test in Adelaide last year, attracting huge crowds to rival those at limited-overs versions of the game.
But players from both sides complained about the visibility and movement of the pink ball, while some conservatives claimed it undermined a Test tradition dating back to 1877.
Former England captain Andrew Strauss joined England and Wales Cricket Board chairman Colin Graves in backing the concept this month, saying it was a matter of time before such a match was played in the sport's birthplace.
Under the NZC schedule announced Friday, New Zealand in 2016-17 will host Pakistan (two Tests), Bangladesh (three one-dayers, three T20s, two Tests), Australia (three ODIs) and South Africa (one T20, five ODIs, three Tests).
In 2017-18, they will host the West Indies (three Tests, five ODIs, one T20), Pakistan (three T20s, five ODIs), Australia (three ODIs) and England (one T20, five ODIs, two Tests).