'Fizz's rehab critical'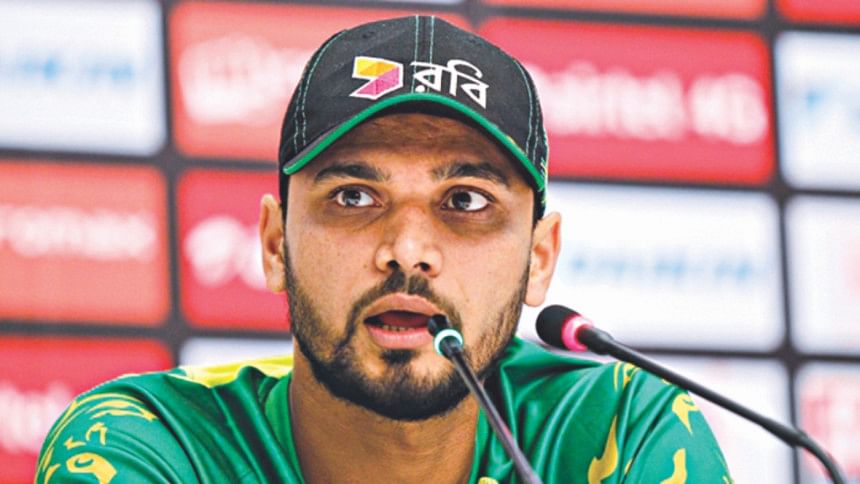 Mustafizur Rahman has been operated upon successfully for his shoulder problem in England yesterday afternoon. It was a simple operation but the challenge lies with his rehabilitations. Bangladesh limited-overs skipper Mashrafe Bin Mortaza, undoubtedly the right person to say what the 20-year-old paceman needs to do in the coming days, expressed his opinions in detail while talking to two reporters at the National Cricket Academy in Mirpur yesterday.
"After operation only a bit of pain remains. I think he will be fine; the main problem is that he will have to be patient for five to six months," said Mashrafe, who had to go under the knife several times before making one brave return after another, adding: "I think he is feeling bad that he will have to sit out especially when he was in such good rhythm.
"It's not that severe but it is still quite critical. By critical I mean that you will have to go through a rehab and get your strength back and do some specific exercises everyday… you will feel bored and restless doing the same thing every day, but that is what rehab is," he continued.
Mashrafe said that he will miss his special player in the coming series but he wanted to take the positives from Mustafizur's surgery as he believes it is a message to the 20-year old bowler that it is time to take care of himself.
"We will miss him a lot. There are some situations where I am 100 per cent sure he can win me the match. Even Shaun Tait or Brett Lee couldn't give me that much confidence in those situations. When a guarantee like that is taken away then it feels very bad," he said.
"But there are many more positive things to find. Now he knows how to maintain himself and which areas of his body are good for his bowling. He will get six months to build his entire body, not only his shoulder. Due to the amount of cricket he has played already, a bad break like this was bound to come.
"I've been saying from the start that Fizz has to be pickier about how much cricket he plays. I'm not blaming him or anyone else, but finding an asset like him in any country is really difficult. And he is a big, big asset. He has the ability to lead us to a victory in a tournament. He can come in and take three or four wickets and help us win. I want him to play cricket for Bangladesh and then focus on other areas. I don't want him to miss a single match for Bangladesh.
"Did Wasim Akram become Wasim Akram by playing county cricket? No, he did it by playing for Pakistan. It's the same with Waqar [Younis], [Glen] McGrath, Malcolm Marshall. So if Mustafiz wants to be remembered he has to play well for Bangladesh. Even where he is today, he did not get there by playing in the IPL. Brett Lee, Wasim, McGrath and Marshall all won their team a World Cup. Look at all the great bowlers and I think there is greatness within Mustafizur," he added.
The Bangladesh captain suggested that it's best if Mustafizur stays in Satkhira, where he is most comfortable, during the rehab.