Five actions found illegal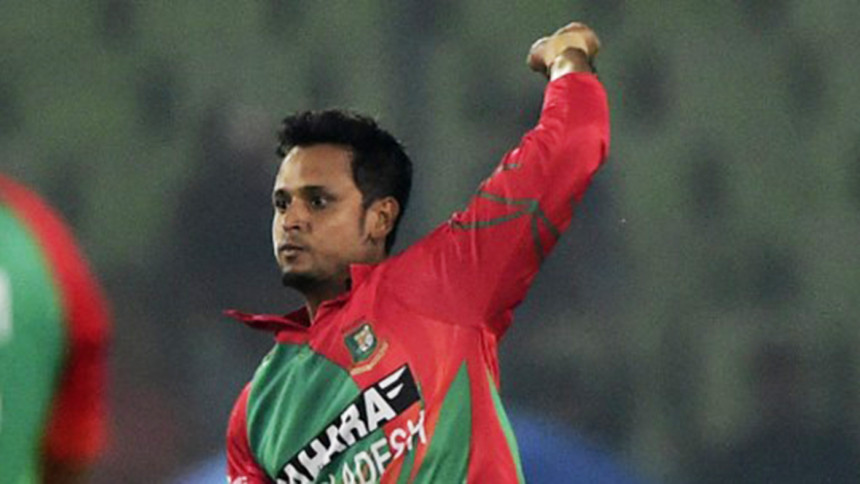 Five of the 10 bowlers reported for suspect actions during the Dhaka Premier League 2016 have been cleared to varying degrees while the rest have been found to have illegal actions in the findings of the Bangladesh Cricket Board's (BCB's) Bowling Action Review Committee (BARC), a BCB press release revealed yesterday.
The five bowlers -- left-arm spinners Foysal Hossain (Mohammedan) and Amitav Kumar (Abahani), off-spinners Mohammad Sharifullah (Kalabagan KC), Asif Ahmed (Rupganj) and Mustafizur Rahman (Gazi Group) -- with suspect actions will be permitted to bowl in domestic cricket till November 15, 2016. However, to avoid being suspended after the deadline, they are advised to undergo a remedial process followed by a BARC re-assessment.
Left-arm spinners Moinul Islam (Gazi Group), Naeem Islam Jr (Mohammedan) and off-spinner Sanjit Saha (Brothers Union) were cleared fully and are eligible to bowl. The actions of Prime Doleshwar left-arm spinner Rezaul Karim and Cricket Coaching School medium-pacer Saifuddin Ahmed were found to be legal but they were barred from bowling the arm-ball and the slower ball respectively.