England can't win Ashes without Stokes , says Waugh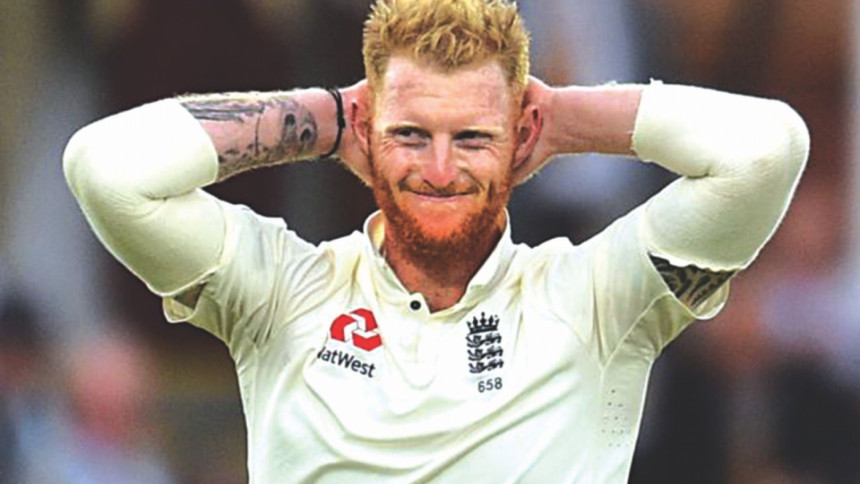 Test great Steve Waugh says England can't win the Ashes without Ben Stokes and the bad boy allrounder would have been dumped immediately if he was Australian.
England vice-captain Stokes was arrested last month in Britain on suspicion of causing actual bodily harm and suspended from internationals until further notice following an apparent fight outside a nightclub.
He was included in their Ashes squad but the England and Wales Cricket Board last week said he would not travel with the rest of the players when they leave on October 28.
No final decision on his involvement has been made.
Former Australian captain Waugh, at the helm in 57 Tests for 41 victories, said England will not be the same threat without Stokes.
"If he doesn't come, I don't think they can win the Ashes," Waugh told Sky Sports Radio late Tuesday.
While Stokes is yet to be charged, he remains under investigation, and Waugh hit out at England's failure to immediately drop him from the Ashes squad.
"I think if it was anyone in the Australian side, they wouldn't be picked. You can't do that these days in public. It just didn't look good and it's a bad image for the game," he said.
"I think they (England selectors) are pretty keen for him to play in Australia... he's probably their best player, so it would be a real shame if he's not out here."
Stokes' absence from the five-Test tour, starting in Brisbane on November 23, would be a huge blow for Ashes holders England, who have lost two out of their past three tours Down Under 5-0.
He is an explosive middle-order batsman and a dangerous right-arm fast medium bowler, and not being in Australia will pile more pressure on the likes of the experienced Stuart Broad and Jimmy Anderson.
"Without Ben Stokes, we'll win," said Waugh.
"It's too much pressure on Broad and Anderson, and they're getting a bit older, and I can't see them playing five Test matches straight.
"I think Australia will win 3-1."
Stokes dropped by New Balance, apologises to disabled boy
England cricketer Ben Stokes has lost his sponsorship contract with sportswear giant New Balance following his arrest outside a nightclub which also left his Ashes series in doubt.
Stokes, who was arrested on suspicion of causing actual bodily harm, also issued an apology after video emerged of him mimicking the disabled son of British celebrity Katie Price.
American firm New Balance said it "does not condone" behaviour by Stokes, who is also believed to be the subject of a damning video showing a man throwing multiple punches outside the Bristol nightspot.
"New Balance does not condone behaviour by our global athletes that does not match our brand culture and values, and therefore we have ended our relationship with Ben Stokes, effective October 11, 2017," the company said, in a statement which was widely reported by British media.
The talismanic all-rounder's career has been plunged into turmoil following his arrest last month, which prompted his suspension until further notice by the England and Wales Cricket Board.
No final decision has been taken on whether the Test vice-captain will play the Ashes series in Australia but he will not travel with the other players on October 28, the ECB has said.
Separately, the embattled Stokes posted an apology on Twitter after his mocking impersonation of a TV appearance by 15-year-old Harvey Price, who suffers from a genetic disorder, drew strong condemnation.
"I should never have done this and I am so sorry," Stokes wrote. "It was absolutely not my intention to offend Harvey, Katie or anybody else... I do hope I can put this right."