Warner quits as Hyderabad captain after tampering scandal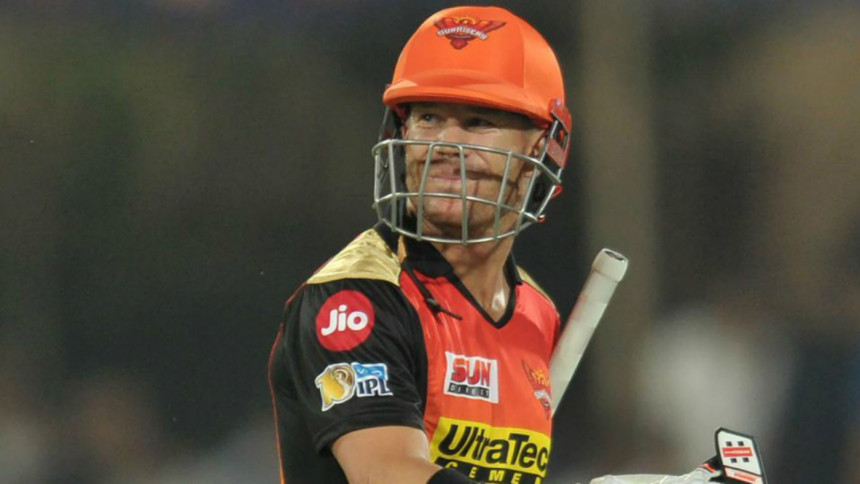 Disgraced Australian batsman David Warner stepped down Wednesday as captain of Indian Premier League side Sunrisers Hyderabad over the ball-tampering scandal in South Africa, the team announced.
Australia captain Steve Smith had already been replaced as skipper of rival side Rajasthan Royals in the cash-rich Twenty20 competition due to start next month as the controversy rages on.
"In light of recent events, David Warner has stepped down as captain of Sunrisers Hyderabad. The new captain of the team will be announced shortly," Sunrisers chief executive K. Shanmugam said on the team's Twitter page.
Smith, his deputy Warner and batsman Cameron Bancroft have all been sent home from South Africa with Cricket Australia announce further punishments for the trio later on Wednesday.
Smith and Warner were both involved in the decision to tamper with the ball that has erupted into a major scandal.
Smith has already been handed a one-Test International Cricket Council ban for cheating in the Cape Town match last week and Bancroft was docked 75 per cent of his match fee. CA chief James Sutherland said the trio would face further sanctions "within 24 hours" which could be bans that mean Smith and Warner may lose out on their lucrative IPL deals.
Warner and Smith were retained by the Royals and Sunrisers for $1.9 million each, putting them among the highest-paid foreign stars of the Twenty20 tournament.
Hyderabad will host Royals in their opening match of the season on April 9. The IPL starts two days earlier in Mumbai.
The controversy surrounding Smith and Warner exploded on day three of the Cape Town Test last week, when Bancroft was caught using yellow tape to alter the condition of the ball before attempting to hide it in down his trousers.
Smith took responsibility for Bancroft's actions, admitting the move was planned by the team's "leadership group". He called it "a big mistake".