'BD reaping fruits of predecessors' labour'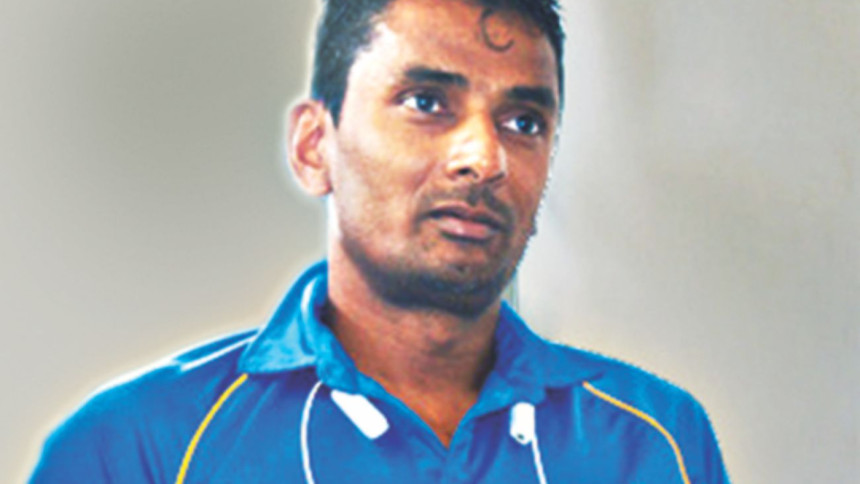 Upul Chandana is one of those cricketers who had the talent to succeed at the highest level, but because of circumstances -- in Chandana's case some of them were external and others self-created -- that potential remained unfulfilled in a career spanning from 1994 to 2007. He then joined the rebel Indian Cricket League to bring a premature end to his international career. A bowling all-rounder whose leg-spin netted him a 10-wicket haul against Australia in Cairns in 2004, most of Chandana's time was spent in the gigantic shadow of Muttiah Muralidaran, whom Chandana calls a good friend to this day.
"Murali used to do spot-bowling for two hours before every training session," Chandana said about his one-time teammate during an exclusive chat with The Daily Star yesterday in Colombo. "If the training session was, say, from 4:00 pm he would come at 2:00 pm and do spot bowling for two hours and then join the training session. He used to push me all the time as I sometimes tried to bunk practice but he was always there on time and motivated me as well.
"He stopped playing cricket after picking 800 wickets but even after reaching that level he would practise as he did when he had just 100 wickets. Anyone who picked close to 800 wickets would sit back and relax but not Murali."
Chandana was a superb fielder and that is the area in which he is giving back to Sri Lankan cricket as the fielding coach of the Under-19 side.
"I am working with the Sri Lanka under-19 team now as a fielding coach. I also share my experience as a leg-spinner. I have worked for the last eight years with the under-19 side. I believe that I have a lot to offer to Sri Lanka and the youngsters are the future of the nation."
About Bangladesh cricket, he said that the team had benefited from the hard work done by players who were his contemporaries. "At that time Athar [Ali], Akram Khan, Bulbul [Aminul Islam] did the hard work to take Bangladesh to this level. They played cricket hard back then and they have started to get the result of that hard work now. They are in a good system and getting better and better."
While praising Mushfiqur Rahim for the innings he played to deliver Bangladesh's successful chase of Sri Lanka's 214 on Saturday, Chandana singled out two Bangladesh youngsters for special praise. "I like the opener Liton Das... I find him very exciting and a very talented batsman. Another one is Mehedi, I think he will come up really well in the next few years."