Bangladesh won't fold in Tests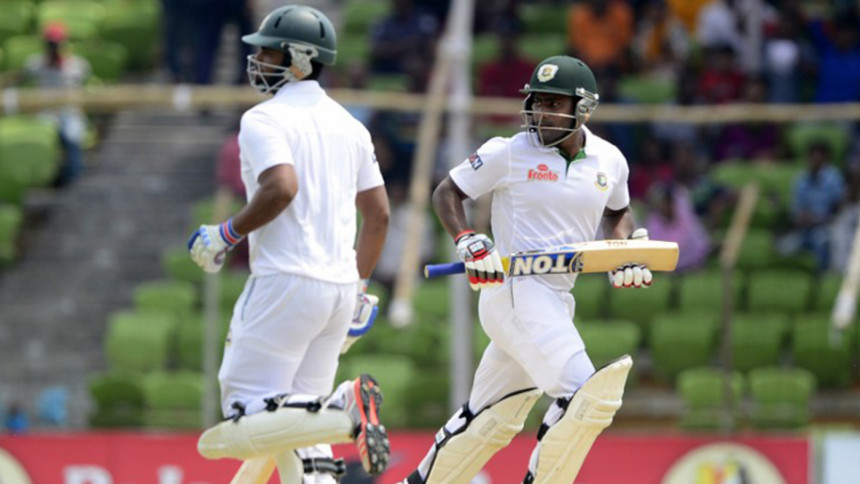 Corey Anderson says a three-nil whitewash of Bangladesh in cricket's shortest format will give New Zealand confidence going into the Test series, but he predicts a scrap.
Anderson smacked a record 10 sixes in his unbeaten 94 to help his side beat the tourists by 27 runs in the final Twenty20 at Mt Maunganui on Sunday. The hosts also won the one-day series three-nil.
But Anderson wasn't going to predict a similar result for the two-match Test series, which starts in Wellington on Thursday, reports nzcity.co.nz
The scores in the short-format games didn't entirely reflect the contests, he said.
Bangladesh, in the past, had tended to roll over, but they had toughen up and fight for their games in the past few years.
"It's probably reassured the boys to make sure they stay on task, stick to their plans and make sure they don't give them an inch during this Test series coming up."
New Zealand tended to have greener wickets at the start of a match but Bangladesh should have adapted, having been here for some time.
"I am not going to say they are going to struggle or anything like that. Our boys are preparing to have a pretty good fight on their hands."
Meanwhile, Anderson, 26, was heartened by his 94 after scores of 13 and 4 in the first two T20s, when he returned to the national side from injury.
"I think it probably just reassures you. You always have times when you have form slumps and you go through periods when you are not really getting runs.
"You can sort of relax a little bit and try and feed off and get a bit of rhythm into other games as well."
Anderson, who wants to be playing as an allrounder, said he was working on his bowling in background.
It was frustrating just playing as a batsman, he said.
"You feel that complete player to be able to be in the game the whole time."