Complaint filed against cricketer Bijoy for 'stabbing youth'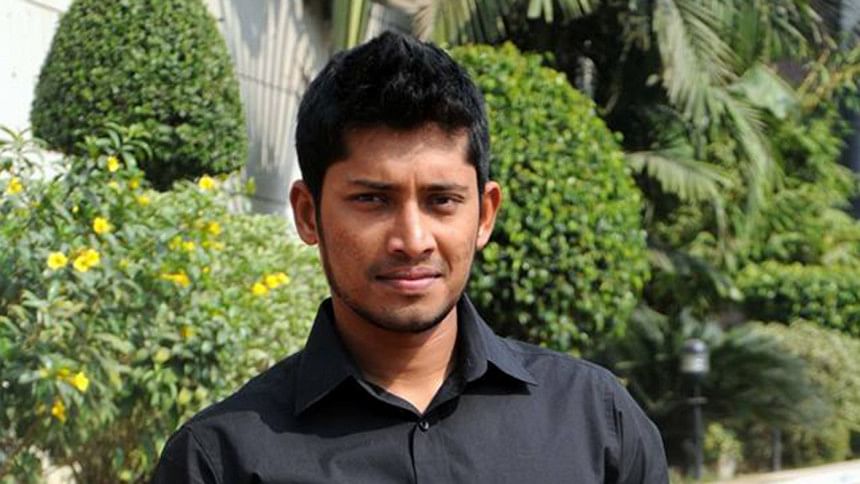 A complaint has been lodged against national cricket team player Anamul Haque Bijoy for allegedly beating and stabbing a youth in Kushtia.
One Abdul Halim, a resident of Aruapara in the town, filed the complaint against Bijoy with Kushtia Model Police Station last night saying Bijoy beat up and stabbed his son Motaleb Hossain Bappy, 24, reports our Kushtia correspondent.
According to the complainant, Bappy had an altercation with Bijoy's father Jamil Hossain, who has been living at a rented house owned by Bappy's father for the last four years, over a trifling matter Sunday morning.
"Following the incident, Bijoy and his brother Sajib with some others beat up Bappy with cricket bat and stabbed him with sharp weapon. Bappy was admitted to Kushtia general hospital," the complaint reads.
Biplob Kumar Nath, officer-in-charge of Kushtia Model Police Station, told the correspondent that both sides have lodged complaints against each other.
Jamil Hossain came to the police station last night and informed the matter to them, the OC told our Kushtia correspondent, adding that police is looking into the matter.
Contacted, Bijoy, who is now in Dhaka, said Bappy is a "drug addict".
Denying the allegation of stabbing and beating, Bijoy told The Daily Star: "Bapppy himself attacked us when my younger brother and I went to his house and asked why he misbehaved with my father."