Chelsea cancel victory parade after Manchester attack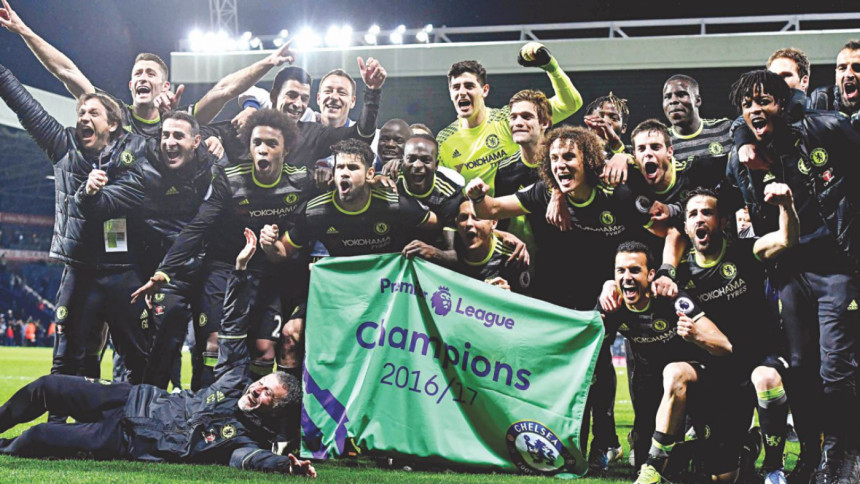 Champions Chelsea cancelled Sunday's Premier League victory parade saying it was "inappropriate" after the Manchester suicide bombing that left 22 dead and more than 60 wounded.

"Everyone associated with Chelsea Football Club offers our heartfelt condolences to those affected by Monday's terror attack in Manchester," the club said in a statement.

"Our thoughts go out to all the victims and their families and friends.

"In light of these tragic events we feel it is inappropriate to go ahead with the victory parade in London on Sunday."

Chelsea, who have a chance of achieving a domestic double when they take on Arsenal in the FA Cup final on Saturday, will also donate money to a fund for the victims and their families.

"As a mark of respect our players will wear black armbands at the FA Cup final against Arsenal on Saturday," read the statement.

The London club said that they had also taken into account other factors including the raising of the security threat by the British government to its highest level of "critical".

"We strongly believe, in the interests of everyone, this is the correct course of action. We are sure our fans will understand this decision," Chelsea said.

Arsenal followed suit -- not in announcing a donation -- but cancelling their planned screening of the final at the Emirates Stadium and ruled out a victory parade.

"As always, the safety of our supporters and staff is paramount and we are in close contact with security services," Arsenal chief executive Ivan Gazidis said in a statement on the club website.

"After taking their advice we have reluctantly taken the decision to cancel the screening and potential parade.

"We are sorry for any disappointment this causes but it is in everyone's best interests."

Among those killed by suicide bomber Salman Abedi at the end of Ariana Grande's pop concert was a girl aged just eight.