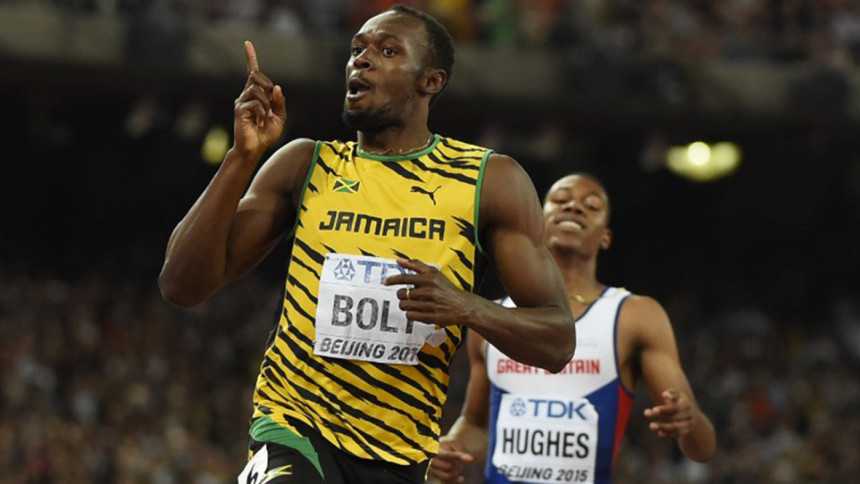 Jamaican Olympic relay gold medallist Nesta Carter's "B" sample for the use of a banned stimulant at the 2008 Beijing Games has returned positive, two sources familiar with the case told Reuters on Wednesday.
The Jamaica Olympic Association (JOA) said last Friday in a statement it had received notification from the International Olympic Committee (IOC) that one of its competitors had returned an adverse analytical result but did not name the athlete.
Neither Carter nor his agent has responded to repeated queries for a comment on the positive test.
Carter, who has helped Jamaican 4x100 metre relay teams to Olympic and world championship titles, returned a doping violation for the banned stimulant methylhexanamin in a re-test of 454 samples from the 2008 Beijing Games ordered by the IOC.
The same two sources told Reuters that the B-sample also came back positive.
Methylhexanamine has been on the World Anti-Doping Agency (WADA) Code prohibited list since 2004 although it was reclassified on the 2011 list as a "specified substance".
"It's now a matter of the next steps relating to the hearing," said one of the sources who spoke on condition of not being named.
Historically, the sanction for the use of Methylhexanamine has been a suspension of six months to a year and the loss of results from the period concerned.
Although his relay teammates Usain Bolt, Asafa Powell and Michael Frater are not accused of doping, it is possible the IOC could strip them of their gold medals due to Carter's B-sample testing positive.
For instance, all members of the victorious American 4x400 relay squad at the 2000 Sydney Olympics were subsequently stripped of their medals after Antonio Pettigrew admitted a doping offence and had all his results from January 1997 onwards disqualified. If Bolt, Powell and Frater lose their relay medals - they could appeal to the Court of Arbitration for Sport (CAS), according to an International Association of Athletics Federations (IAAF) rule.