BD blast England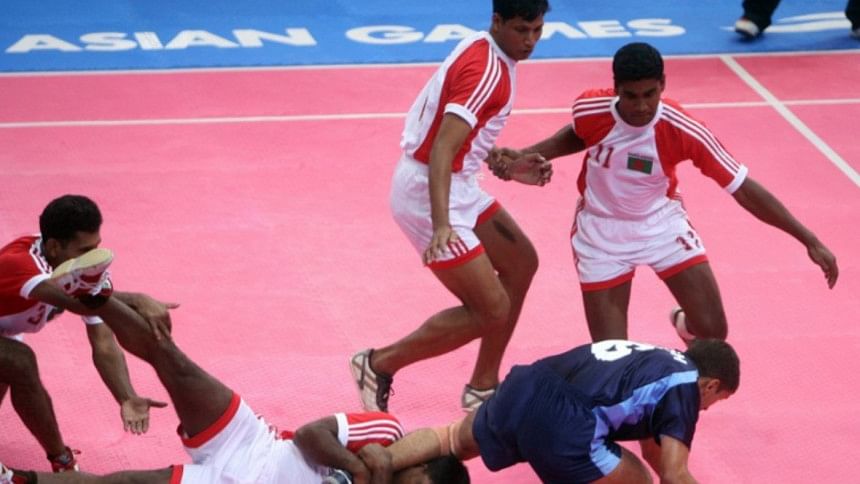 The Bangladesh Kabaddi team got off to a flying start in the 3rd Kabaddi World Cup as they handed a massive 52-18 defeat to England in their Pool's first match in Ahmadabad yesterday.
The players in green and red took the Englishmen all out three times in the 40-minute match after dominating the first half 23-9.
From the outset Bangladesh had upper-hand against their inexperienced opponents. Captain Arduzzaman picked up bonus points one after the other while Tuhin Tarafder and Sabuj Mia excellently defended their own territory as they caught raiders and in turn raided their English  counterparts' half fabulously.
Of the 52 points, Bangladesh earned 34 raid points, nine tackle points and six points from three 'lonas' while the referee awarded them three extra points in the one-sided affair.
Bangladesh will now face title holders India who lost their first match to South Korea 32-34, on Tuesday.