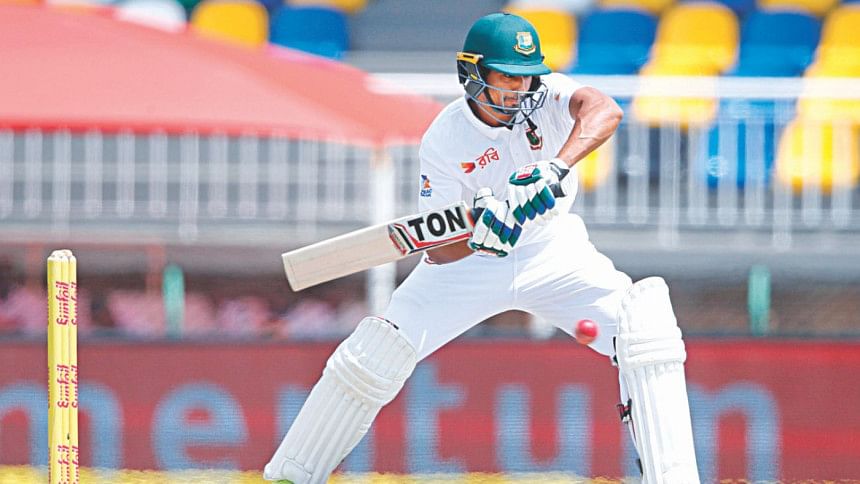 In the eyes of the Bangladesh batsmen, Morne Morkel may have grown into a terror taller than his already towering 6'5" frame, but the task facing the Tigers -- scoring 424 to win or batting out a maximum of 141 overs, 15.3 of which have extracted three wickets while yielding just 49 runs -- is taller still.
For starters, Bangladesh's highest fourth innings score in their 102 Tests before this was 413 against Sri Lanka in Dhaka in 2008. More relevant may be that Bangladesh's highest second-innings score in South Africa is 252 in East London, October 2002.
Their highest fourth-innings score away from home is not much higher -- 282 against New Zealand in Hamilton in February 2010.
Bangladesh fans will not feel much better when looking at their highest successful chase in Test cricket. It was a mere 217 for six against West Indies at St. George's in July 2009.
Fans of an optimistic bent may be hoping that the Tigers muster some resolve and bat out the overs, which are set to reduce because of the rain interruptions at Senwes Park. There is one instance of them playing 141 overs or more – Bangladesh played 142 overs against Zimbabwe at Mirpur in 2005 to force a draw and seal their first Test series win.
The most number of overs they faced away from home in the fourth innings, meanwhile, is 77.4 before being bowled out by West Indies at Gros Islet in September 2014.
If you are still feeling optimistic, perhaps because Bangladesh's results have been much improved since 2015, their current score of 49 for three at tea on the fourth day should shut it down. In that period, their highest score after losing three wickets inside the first 50 runs is 260 against Australia – when they were reduced to 10 for three -- in the Dhaka Test in September. Since 2011, the best from three or more down for less than 50 is 321 against Pakistan, when they were reduced to three for 21.
All said and done, the only source of optimism may be upwards, among the clouds that are currently taking time away from the game. The forecast for tomorrow: partly sunny with a chance of rain at 1:00pm and sunny thereafter. Take from that what you will.