Tamim talks about improving in T20 format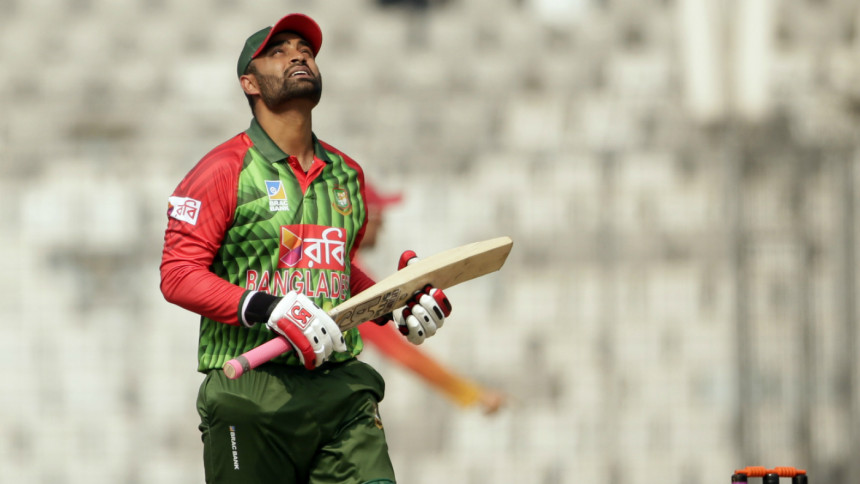 Bangladesh opener Tamim Iqbal feels that this is the perfect time for the Tigers to plan on improving in the T20 format.
Tigers have not had a lot of T20s under their belt in recent years in order to hone their skills in the shortest form of the game and Tamim suggested that the next year is crucial for T20 improvement since the Tigers will be playing a lot of T20 cricket in the coming months.
"If you see closely, normally we don't play a lot of T20s. But if you look at our fixtures for the next six months to one year, you will find that we will play a lot of T20s.
"So, I think this is the perfect time to decide on the balance of the team and what we want to plan going forward. If we get can get ready quickly, it will be good for us because the T20 World Cup is in 2020. So there is still a lot of time to go.
Tamim said that Bangladesh have room for improvement when it comes to T20s.
"I believe that we can do a lot better than we did in this format. Plus, we also play in an international level domestic tournament which is the BPL. So, I hope we play a lot better.
Talking about the newcomers in the side, Tamim picked Abu Jayed Rahi and Ariful Haque's for special mentions.
"Rahi is well deserving. He has been a top performer in the BPL for the last two years when it comes to bowling. Ariful Haque has also been performing in the BPL for the last 2-3 years. We always talk about needing someone who can finish the game, someone who can hit big and, in that regard, he is very capable. His place in the squad is also well deserved," Tamim said.
Regarding the other newcomers, Tamim reiterated that Tigers need to be patient with the youngsters since it is not easy to perform from the get go and hoped that the new faces will get the opportunity to prove their abilities in the long run.