Shooters eye good results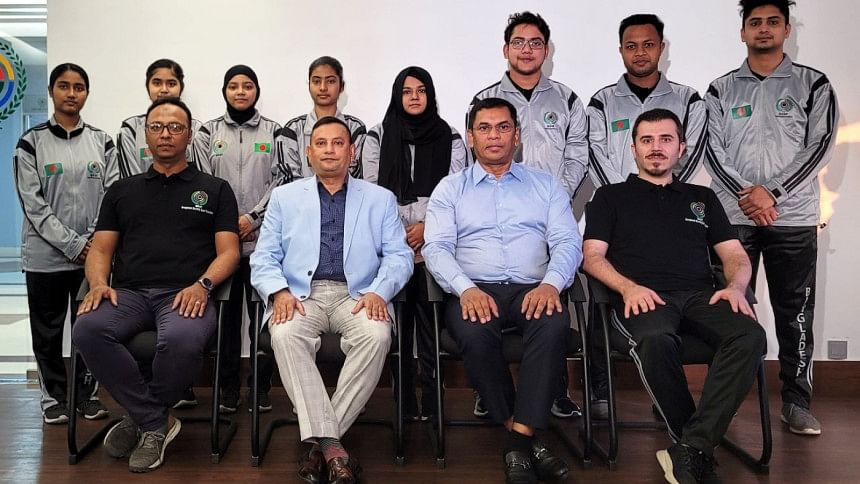 Having showed some promise in the ISSF World Championship in Egypt last month, the Bangladesh shooters are hopeful of continuing in the same mould in the 15th Asian Airgun Championship which is scheduled to be staged from November 9 till November 19 at Daegu International Shooting Range in South Korea.
Eight shooters, among them, five female shooters accompanied by two coaches were scheduled to leave in the early hours of Monday for South Korea. The three male shooters and two female shooters will compete at senior level while three of the female shooters will compete at junior level in 10m air rifle events.
Kamrun Nahar Koly narrowly missed out on the final of women's 10m air rifle event in Egypt despite notching all-time best scores by any Bangladeshi shooter while Sajida Haque produced her career-best performances. Rabbi Hasan Munna and Robiul Islam slipped a bit following their World Cup performances.
"Our shooters performed well in World Championship in Cairo and we believe that if they can carry their performances to the Asian Championship, they can produce good results," assistant coach Golam Shaifuddin Khan Shiplu told The Daily Star prior to their departure.
"The performance of Koly has not been consistent in the training camp but if she can repeat her World Championship scores, she can play the final in the Asian Championship," Shiplu said. "Sajida Haque has been consistent in the training, putting up scores of 627 and 628 regularly and we also hope for similar performances in the main competition."
Shiplu informed that Iranian rifle coach Zaer Rezai has been doing a great job of improving the techniques of the shooters, who previously did not perform well in international competitions despite performing well in the training sessions.