8 Bangladesh archers into semis of Archery Championship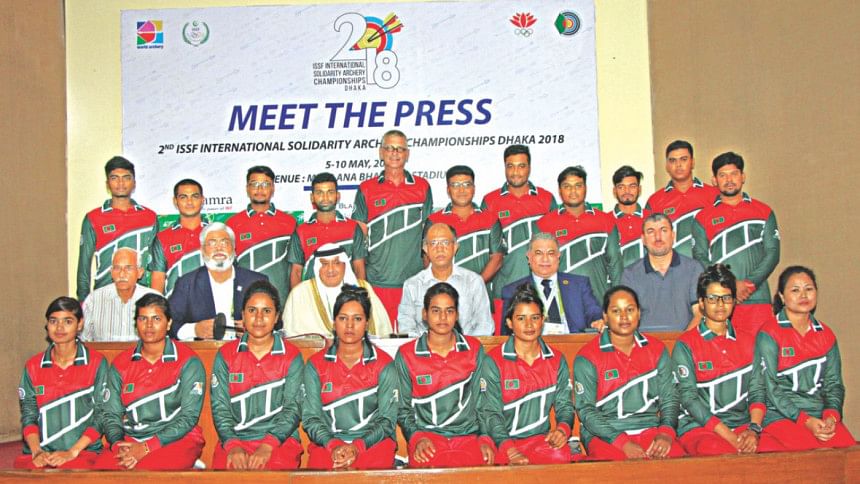 Eight Bangladesh players went through to the semifinals in recurve and compound events for both men and women at the ISSF International Solidarity Archery Championships today.
In the quarterfinals of the men's recurve event, Ruman Shana beat Monsour Fahd 6-0, winning all three sets. Tamimul Islam drew all five sets against Saudi Arab's Fares Mater before a final shot decided the winner where Tamimul scored 10 to Fares's eight to go through to the semis. Ruman and Tamimul will meet Estonia's Mart Oona and Saudi Arab's Abdalelah Binali respectively on May 8.
The Compound event for men would have seen an all-Bangladesh semifinals however Mohammad Ashikkuzzaman was defeated in a shoor-off against Iraq's Waleed Hameed.
Ashim Kumar Das will face compatriot Milon Molla in one of the semis after having won their quarterfinal matches against Nepal's Ramesh Bhattachan (139-132) and Saudi Arab's Abdulaziz Alrodhan (139-137) while Abul Kashem will face Iraq's Waleed Hameed after beating Iraq's Eshaaq Al Daghman by 140-136.
Nasrin Akhter beat Tajikistan's Firuza Zubaydova 6-0, winning all three sets to make it to the semifinals of the women's recurve event where she will meet Begunhan Unsal of Turkey.
In the compound event for women, Roksana Akhter will meet compatriot Bonna Akhter after the former beat Morocco's Souad El Faiz 139-115 while Bonna defeated compatriot Ritu Akhter 132-130.