Sigree: In search of Lucknow specialties in Dhaka
Sigree: In search of Lucknow specialties in Dhaka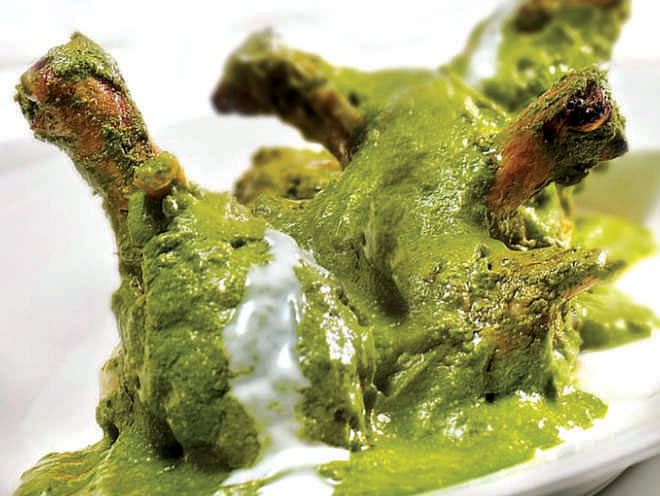 Opening their doors on 5th September the Indian chain Restaurant Sigree started its Journey in Bangladesh with much aplomb graced by the presence of Star cricketer Shakib Al Hasan.  The magic of slow cooking over charcoal is how the chef describes the cooking style of Sigree. As I take my seat in the plush red sofa, soft yellow light streams in through the carved lamp holders and the smell of charcoal wafts through the air. The interior is a mix of red, black and golden hues done with immense care to keep in tune with all other Sigree outlets throughout the world. The ambience is that of  a fine dining restaurant and in an off the charts location such as Mirpur, the owners of Sigree plan to carve out a niche for fine dining options in this locality of Dhaka, where restaurants like these with international acclaim are a rarity.
Ingredients specially sourced from trusted suppliers, the head chef Warish of Sigree who has been with this chain for almost seven years and has been specially recruited from India, promises a meal you will remember. Their poultry is freshly sourced from BRAC, fish from a trusted source, spices from the local bazaar and their special long grained rice especially imported from India, promising fresh ingredients and a superior taste in every bite. Commencing my dinner with a sip of the Jal Jeera – tangy, salty and sweet-I dug into the Dihliwali Tikki a special potato cake with a sweet yogurt sauce and thinly shaved onions followed by a mouthful of the chicken kabab marinated in green coriander, garlic and mint the chicken is served on skewers with a tangy sweet mint sauce. Appetite whetted with the potato cake and chicken I go for the chef special, and Sigree bestsellers, the Mutton Dum Biriyani accompanied with a chicken curry with undertones of cashew nut and coriander. Lightly spiced, the aromatic long grained rice and tender mutton accompany each other perfectly, add to that the in house pickles of sweet papaya and vegetables and it is a match made in heaven. End the meal with a melt in your mouth Gulab Jamun the traditional way or if you are looking for some show, order the sizzling brownie with ice-cream. Sigree has only recently started their journey but among food connoisseurs it is already making the rounds with many dishes on its menu making the bestseller lists such as Kakori Kabab, Galoti Kabab, Dahi Methi Murgh, Sweet Lassi, Lassoni Jhinga curry and Kosha Gosht to name a few.  The chef himself oversees all the operations and even prepares the curd on the restaurant premises for the Lassi and Raita. Sigree also places a special focus on vegetarian dishes with many dishes based on paneer and vegetables alone.
Part of a global chain, Sigree strives to maintain the standards of the restaurant and ensures quality produce for its customer. The price range for a complete meal for two is around 1500tk with drinks starting at 175tk and main courses starting around 250-300tk. They also have a banquet hall which can be rented for parties and weddings with a seating arrangement of 200 at a time.
Find the magic of food cooked over charcoal as the chef himself promises a meal worth trying.
Photo: Sigree