In Unison With The Divine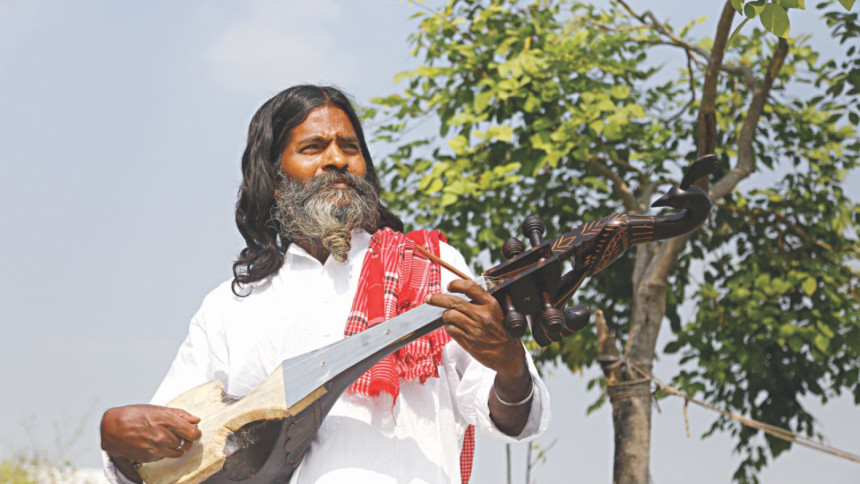 Baul Rob Fakir has taken his last breath on August 7, at a local hospital in Kushtia. According to his nephew, the 49 year old mystic had suffered from a stroke and left behind his wife, son, daughter and a number of supporters.
Rob Fakir was a disciple of Boro Rob Fakir, an esteemed Baul of Kushtia. His mesmerizing vocals are what made him stand apart from the rest. In an interview with The Daily Star, the soft-spoken Baul once said that while singing, he submerges himself solely into the realm of the legendary Lalon Shah. He also said, "It is not 'singing' unless one sings straight from the heart. The core aspect of Lalon's way of life is the search for the divine within. Lalon's songs evoke knowledge, which eventually generates the blending of souls." Lalon Shah's tradition was founded upon humanism and had a master-disciple co-ordination. 

A music label had produced Rob Fakir's solo album "Shobder Ghar", featuring songs like "Shobder Gharey Nishobdo Kore", "Jey Pothey Shai Choley Pherey", "Jagat Muktitey Bholalen Shai", "Dekhlam E Shongshar" and a few others.