FROM SAMIRA'S DESK
Mr. and Mrs. Smith Angelina Jolie and Brad Pitt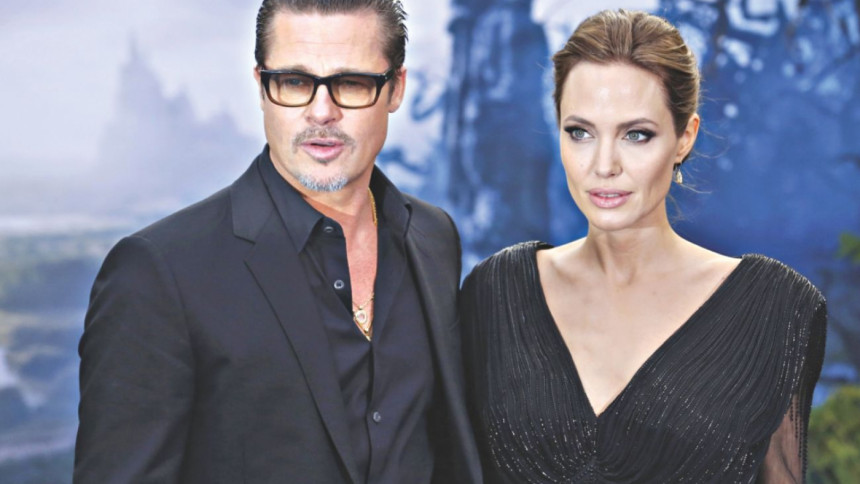 To me the face of Angelina Jolie is always that of an angel. Not because she is an Oscar winning actress. Not because she is breathtakingly beautiful and listed numerous times as the "Most beautiful woman". But because she appears like an angel to the life of many distressed people around the world. This week she and her famous actor husband Brad Pitt have been the hot topic of all the newspapers. The topic is a bit unfortunate. It is the filing of their divorce ending a two years marriage and 12 years of togetherness.  
Let's look at the human side of this couple. Jolie has been around the world on field missions since 2001 and met with refugees and displaced distraught people in more than 20 countries, Sierra Leone, Tanzania, Cambodia, Pakistan, Thailand, Ecuador, Kosovo, Kenya, Namibia, Sri Lanka, North Caucasus, Jordan, Egypt, New Delhi, Costa Rica, Chad, Syria, and Iraq. The same year Jolie was named a UNHCR Goodwill Ambassador in Geneva, to stand by the courage and spirit of the refugees as well as to educate the people about their plight.
The Jolie-Pitt Foundation, dedicated to eradicating extreme rural poverty, protecting natural resources and conserving wildlife, has donated 1$ million to an international humanitarian medical organization called Doctors Without Borders. The Foundation works for causes like adoption, fostering, orphans, AIDS & HIV, children, poverty. They have stood by millions of distressed people over the years in their plight.
In 2011, the world's most beautiful couple Angelina Jolie and Brad Pitt started the new year by donating 2 million to a Namibian Sanctuary where their daughter Shiloh was born. They spent their Christmas there with kids that year. Staff say the children helped feed and care for baby baboons and foxes and released a leopard back into the woods.  
The couple has six children, Maddox, 15, Pax, 12, Zahara, 11, Shiloh, 10, and twins Knox and Vivienne, 8. Interesting backgrounds of children. Maddox from Cambodia, Zahara from Ethiopia, Shiloh from the womb of the actress, Pax from Vietnam, Knox and Vivienne, the twins, born in Nice, France, in 2008. The children traveled extensively with the couple to wherever their movie location site was. Their teachers traveled with them. They adapted to new settings, cultures, Angelia was never daunted by changes herself. "Anytime I feel lost, I pull out a map and stare," she said once. "I stare until I have reminded myself that life is a giant adventure, so much to do, to see."
They say diamonds are forever. But they are not. The love that comes with it often vanishes. As this week this powerful celebrity couple fight for their divorce it does not make the beautiful times they spent together or the beautiful things they did for people go away. They remain forever.  A rose will always remain fragrant. No matter where the garden is. Good luck to Angelina and Brad! 
The author is an engineer, singer & writer.