Kushtia and the childhood Days!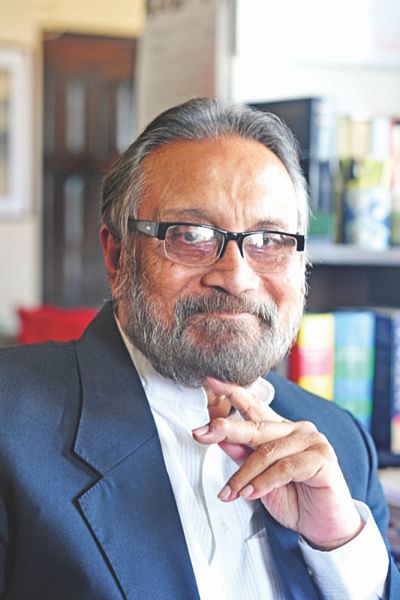 Mornings were glorious in the small towns of the then Bangladesh, with birds chirping, the hawkers' hawking and the most endearing voices of the servants waking us up, washing and dressing us to start the day anew. I have been very lazy since my childhood. I always tried to avoid my duties diligently. But my laziness did not come in the way of my wandering about. So I did manage to make the most of the natural beauty of our small town endowment. My memory of Kushtia still haunts me. The two most lingering views are those of the Gorai river and the railway line by the 'Kash' flowers on both sides. Bhaiya, my elder brother was smitten by the Gorai river. Besides being occupied by his school hours he spent most of his time swimming in the Gorai. On many occasions I accompanied him and sat by the river bank when he went swimming either in the turbulent Gorai of the monsoon or calm and still pools of water in the winter reflecting the blue sky up above. I remember how bhaiya literally threw me in one such pool where, while drowning a couple of times, I suddenly discovered solid ground under my feet to kick and come afloat to start swimming. What splendid days were those. The days in Kushtia will remain forever embedded in my memory.
In Kushtia there was a cotton mill by the name of Mohini mills. It was owned by a gentleman popularly known as Kanu Babu. During Durga Puja, Mohini Mills used to have a three-day long music fest at its playground. The luminaries of modern music were brought from Calcutta. It was then that we came to know of such great singers as Hemanta Mukharjee, Manabendra, Shandhya Mukharjee, Shyamal Mitra et al.    
My eldest sister, whom we called Didi, was married in Kushtia. It was my first ever experience of a major celebration. My Nana (mother's father) came down from Calcutta to attend the wedding. That was his first and last trip to the erstwhile Pakistan. He, though from Comilla, never thought of settling down in Pakistan as he never liked the country and its leaders. We had a whale of a fun time during those few days of the ceremony. About thirty first cousins came from Dhaka, Comilla, Calcutta and from our village of Ratanpur in Brahmmanbaria. We literally painted the town in all colours. River Gorai became a hit with everyone. Like water Buffalos we remained submerged in its water until it was well past mid-day and we felt hungry. For those few days the rules of the house were suspended and we were allowed unhindered freedom. Ma opted for Morog Polau for the wedding feast as opposed to the other options. She and my aunts, her sisters did not like mutton because of its smell and also because my mother wanted it to be different. A 'baburchi' and his mates were imported from Dhaka to cook the 'original' chicken biriyani. In those days if there would be a celebration at any important house hold, people connected to that locality would be automatically invited and, therefore, cooking additional food would be in order. So, in addition to the chicken biriyani, rice and beef curry were cooked. A couple of cows were slaughtered for the purpose. 
After the great wedding everyone left within three/ four days. And our home became quieter than ever. Didi was like our soul mate and we began to miss her very dearly. All zest for life seemed to have evaporated from our family. Everyone, most of all Ma seemed to have been drowned in depression. I could not withstand our Brother-in-law. I thought he had robbed us off our sister. It was during these days that I became closer to the nature surrounding us. Talking to the trees and long blades of grass, the stream of Gorai and the deep blue pools of water surrounded by the golden sand. I thought they talked back to me as well. That brought peace to a wandering child bereft of such a loving person as his sister.
The author is an actor, director & writer