Iconic Hindi songs of bygone days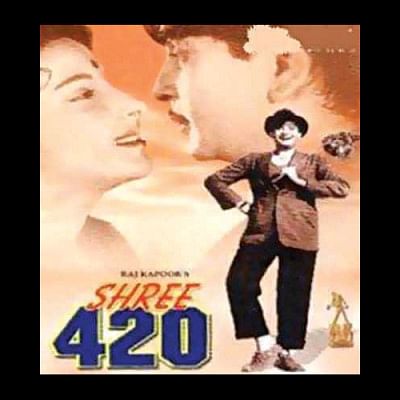 Some songs from Bombay films of 50s and 60s became iconic over the years for very high quality lyrics, composition and singing by the giants of the era. Music connoisseurs could easily identify the gems hidden in these songs and did not hesitate for a moment to label them as greatest songs of all time. Indeed those songs have passed the test of time and become ever appealing to the lovers of songs. I shall discuss some of those great songs that were extremely popular in this part of the world as well.
The songs from Nagin (1954), " Maan doley, mera taan doley, mere dilka gaya qarar re, kaun bajaey basuriya..." and "Mera dil ye pukare aja, mere gaam ke saharey aja, bhiga bhiga ei sama, eise me hai tu kaha..."will perhaps never lose their charm.The music was composed by Hemanta Kumar.
The youthful song, "Mera joota hai Japani, yeh patloon Englishtani, sarpe laal topi Rushi, phirbhi dil hain Hindustani..." composed by Shankar Jaikishan and sung by Mukesh found its rightful place among all time greats.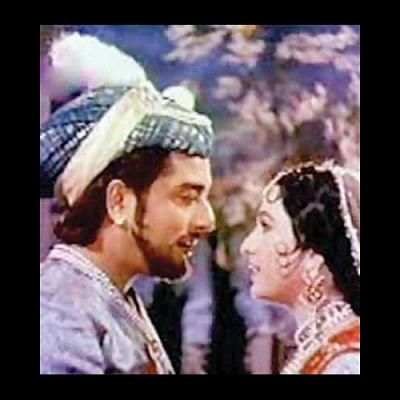 The songs of Aan (1953), composed by Naushad, continue to delight Hindi song lovers even today for the lyrics, melody and singing by Lata Mangeshkar and Mohammad Rafi. "Maan mera ehsan arey nadaan ke maine tujse  kiya hein peyar maine tujse kiya hein peyar...", "Dilme Chhupake peyar ka tufaan le chale...hum aaj apni moutka samaan le chale..."and "Aaj mere maanme sakhi basuri bajay koi, peyar bhare geet sakhi baar baar gaye..." arethree songs among many others that made film buffs go back to the cinema halls a good number of times. The melody of the songs are extremely appealing and lilting, soothing to the ear.
When the song, "Chaudhavin ka chand ho, ya aftab ho, jo bhi ho tum khudaki qasam la jawab ho..." from the film Chaudhavin Ka Chand (1960) reached the audience it kept them spellbound for many many years. It continues to cast its magical spell on the listeners even today who understand Hindi. It is one of these iconic Hindi songs of Bombay composed and sung with utmost perfection and beauty. It is also one of Mohammad Rafi's top ten songs.
In 1963 film Tajmahal was released. Its duet, "Jo wada kiya woh nibhana parega, roke jamana chahe, rukhe Khudabhi tumko ana parega...",composed by Roshan and sung by Lata Mangeshkar and Mohammad Rafi,kept playing on gramophones in every house and every restaurant non stop for years together. The beautiful lyrics, the haunting tune and the two golden voice created magic unparalleled. Another Hindi iconic song no doubt.
Then came the film Mughal E Azam and along with it came the song, "Insaan kisise duniyame, ekbar mohabbat karta hain, is daardko lekar jeeta hain, is daardko lekar marta hain.....Peyar kiya to daarna keya, jab peyar kiya to darna keya, peyar kiya koi chori nehiki, chup chup  ahe bharna keya, jab peyar kiya to darna keya..." There is anger and arrogance, there is pain and pathos,yet there is love and romance in the song, all mixed in perfect measure to make the song one of the top five Hindi songs of all time. It was Shaqeel Badayuni, Naushad and Lata Mangeshkar in league with one another to create this ethereal, magical song.
"Beqarar karke humey eu na jaiye, apko humare qasam loit aiye..." and thus

The writer is Special Supplements Editor,
The Daily Star