Great Hindi songs of vintage era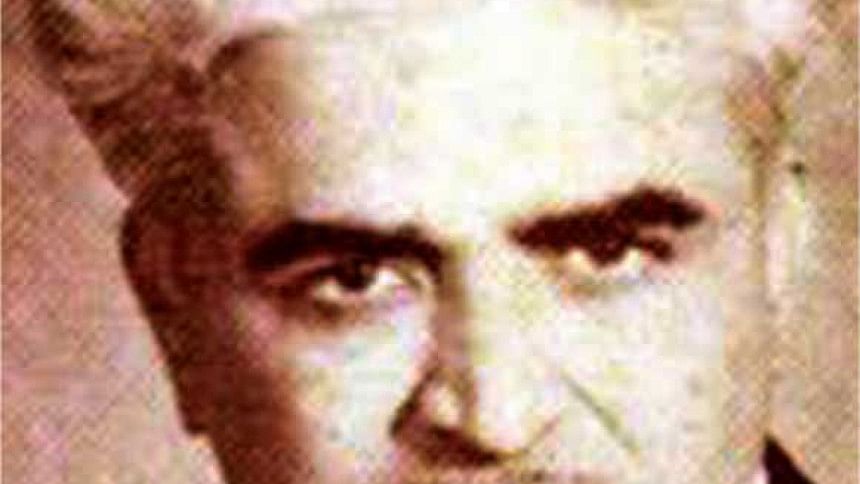 All those romantic or soul-shredding Hindi songs of the yesteryears that make us nostalgic today were integral parts of Hindi films made those days. People used to go to watch Hindi films more number of times if they had good many melodious songs sung by famous singers of the time. Maestros like Chitalkar, Mohammad Rafi, Hemanta Mukherjee, Mukesh, Talat Mahmud, Manna Dey, Nurjahan, Shamsad Begum, Lata Mungeshkar, Asha Bhosle, Geeta Dutt were the popular singers of the time.   In fact good songs decided the fate of Hindi films those days and that is why each film used to boast of five to ten songs – solo, duet and chorus. Who would like to miss a film if it had a song like, "Chup chup khare ho jarur koi baat hai, pehli mulakat hai yea pehli mulakat hai…"  or think of this number, "Bare armanose rakkha hai balam teri kasam, peyar ki duniya mere pehla kadam…".  
People went to watch films only to listen to songs like, "Aja meri barbad mohabbatke sahaare, hai kaun jo bigri huyi taqdeer sanwaare…" or "Duniya badal rahee hai, asu bahaney wale, tufan asuoka palkomey  aab chhupale, asu bahaney wale…" or "Mohabbat hi na jo samjhe, wo zalim pyar keya janey…".  
Many of those films made in the 40s, 50s and the 60s have been screened in the then East Pakistan (Now Bangladesh).  Public screening stopped when a ban was imposed on import of Indian films after the India- Pakistan war in 1965.  But it is our good fortune that the Pakistani government could not control the air that travelled freely across enemy borders. Indian songs came floating in defying all border restrictions.  We used to go to various army and BDR garrisons after the emergence of Bangladesh to watch those pre-war films with renewed interest. However, VCR came in the 80s and robbed us of the excitement of going to those garrison cinema halls to enjoy the films on big screen.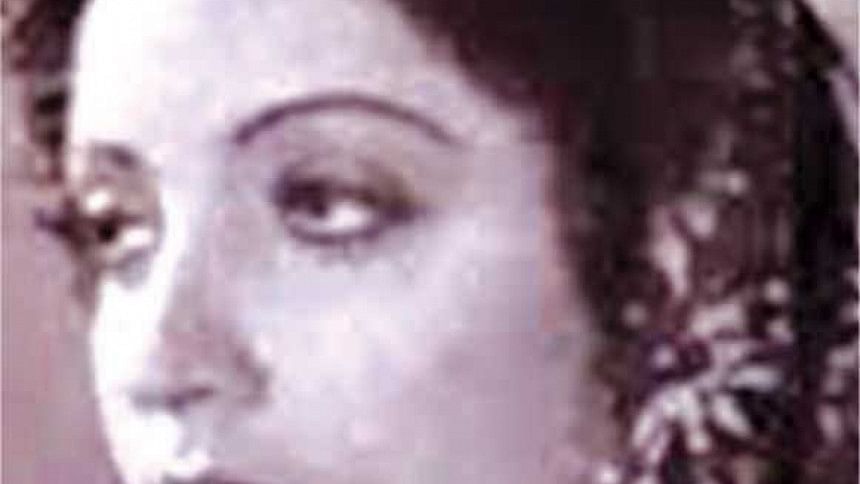 Let me go back to the days of Hindi cinema in Dhaka and other district towns in the 50s and 60s. My fascination with Hindi songs began from the day I first heard the song as a youngster, "Amma amma tu kaha gayee amma…" from the film Bahut Din Huey. I remember going with the family to watch the vintage movie. The song brought tears to my eyes as everyone around me inside the hall also wiped their eyes.
The song that pleased my ears when I was in junior class in a school in Wari was, "Au Bacchho tumhe dikhaye….", which our PT sir used to sing pretty often. The song is from the film "Jagriti" and was composed by Hemanta Mukherjee.
Melodious Hindi songs were very popular with the people of Old Dhaka as they would watch a Dilip Kumar or Raj Kapoor or Dev Anand movie as many times as their money would last. Songs of films like Awara, Sree 420, Daag, Andaz, Didar, Baiju Bawara, Aan, Solwa Saal used to be played throughout  the day until late at night on old fashioned gramophones in restaurants in front of Nishat, Tajmahal, Mukul, Maya, Rupmahal, Nagarmahal in Dhaka and cinema halls in district towns. People would merrily consume shingaras and tea and enjoy those songs.
The melody and lyrics of most of the Hindi songs were of very high standard and singers did full justice while rendering them. When we listen to songs like, "Tasbeer banata hu, tasbeer nehi banti.." by Talat Mahmud or "Na tum humein jano, na hum tumhein janein…" by Hemanta Mukherji or  "Chaman mei rehke veerana mera dil khota jata hein…" by Shamsad Begum or even "Daga nehi dena ji daga nehi dena, zamana kharab hein daga nehi dena…" by Lata Mangeshkar , we tend to forget everything else in our surrounding and go back to those days when life was not so complicated for us.

The writer is special supplements editor, the daily star