That Sugar Film: How deadly is sugar, really?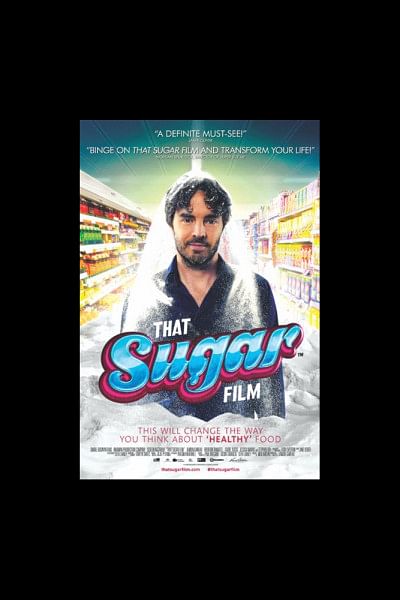 That Sugar Film is one man's journey to discover the bitter truth about sugar. Damon Gameau embarks on a unique experiment to document the effects of a high sugar diet on a healthy body, consuming only foods that are commonly perceived as 'healthy'. Through this entertaining and informative journey, Damon highlights some of the issues that plague the sugar industry, and where sugar lurks on supermarket shelves.
The documentary is slated for release on 17 July 2015. Damon Gameau's playful exploration of this crucially important subject is a big wake-up. He packages it in a palatable, family-friendly form, the perfect counter-punch to the food industry's current marketing of sugar. Gameau follows in the footsteps of Morgan Spurlock's gonzo doco, Supersize Me, where Spurlock offered himself as a guinea pig to look at a diet of Maccas.
Here, Gameau puts his body on the line to look behind the health claims of fruit juice, flavoured yoghurt, muesli bars, breakfast cereal and more; a diet only of food marketed as healthy and natural but brimming with heaped spoonfuls of unwanted sugar. With food corporations more in denial than the tobacco industry, tell-tale signs are products marked 'lo-fat' or '100% natural'.