Microsoft: New console, not enough games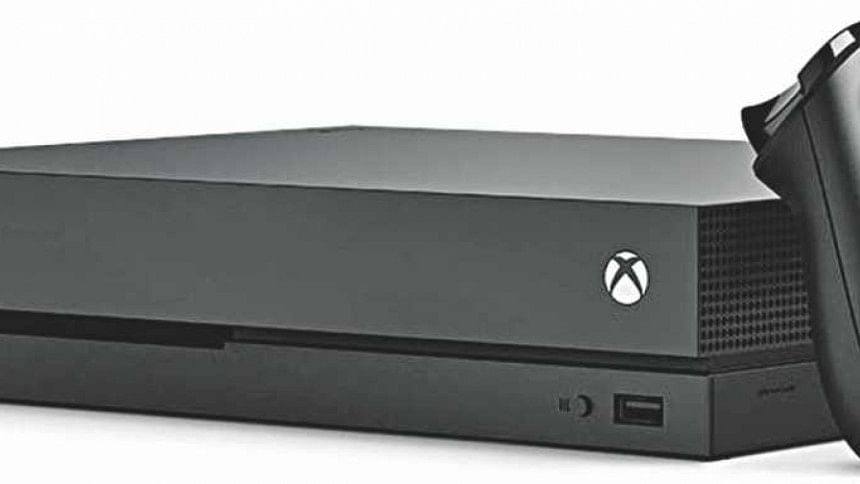 The past few years saw Microsoft trying their very best to head into the lead in the console wars against Playstation and Nintendo. They had some very good ideas, razer-sharp focus on gamers, and a will to prove themselves. However, their exclusive games lineup has been less than stellar. So, what did they do in this E3? 
Microsoft had arguably the biggest announcement of the entire show with the revealing of the Xbox One X. The console has been built from the ground up to play games at "true 4K" as claimed by Microsoft. Looking at the specs, it does have the potential to run games at either native 4K or checkerboard upscaled 4K depending on the level of graphical fidelity exhibited by different titles. Regardless, this was definitely the boost Microsoft needed to stay relevant in the console sales charts. Now they have the power advantage over Sony. Thus, more people might be inclined to buy Microsoft's system if they want a more complete gaming experience in terms of multiplatform games. However, we're still holding our verdict until we actually get our hands on it and test out the games that are coming with it.
Microsoft has promised that all their current games and accessories that are compatible with the existing Xbox One line, will also work on the new console. Also, a few of their games are getting 4K resolution upgrades only for the new Xbox One X. This will also be done for other games in the current lineup, as well. 
Bioware's new IP, Anthem, was announced during the Xbox conference. Based on what we saw, it looks like a mashup of Horizon Zero Dawn's dystopian world combined with Destiny's MMO mechanics. Players control mechs known as "Javelins" which give them superhuman abilities in the world. The game has the potential to become one of the best titles of the generation if Bioware can pull it off correctly, and if the graphics stay the same it is already one of the best-looking titles out there.
Forza Motorsport 7 also debuted on the show floor alongside the new Porsche 911 GT2 RS. The racing sim has become so popular around the world that Porsche decided to bring their new car to E3. The game features new enhanced dynamic weather, more realistic car interiors, and a host of new tracks. 
4A games brought the newest instalment of the Metro series with Metro: Exodus. The gameplay trailer showed off the new graphical capabilities of the upgraded version of their engine. Needless to say, the eerie atmosphere and sense of scale are still intact in the series and we're super excited to see more of the game.
Middle Earth: Shadow of War had a new gameplay trailer as well. It showed off how Talion can build his own army by recruiting Orc war-chiefs into his faction. Then it went to an epic castle siege by Talion and his new soldiers. The game looks to solve most of Shadow of Mordor's problems in terms of gameplay and story. 
There were more announcements as well; Assassin's Creed: Origins, about which we are not excited at all since the game does not look refreshing in terms of gameplay and story; the massively popular online game Playerunknown's Battlegrounds is coming to Xbox One; Sea of Thieves, a new MMO focusing on playing as pirates with up to 3 friends; Minecraft in 4K, we're honestly tired of seeing this game at every E3 and we wish they would stop.