Reasons Not to Date a Friend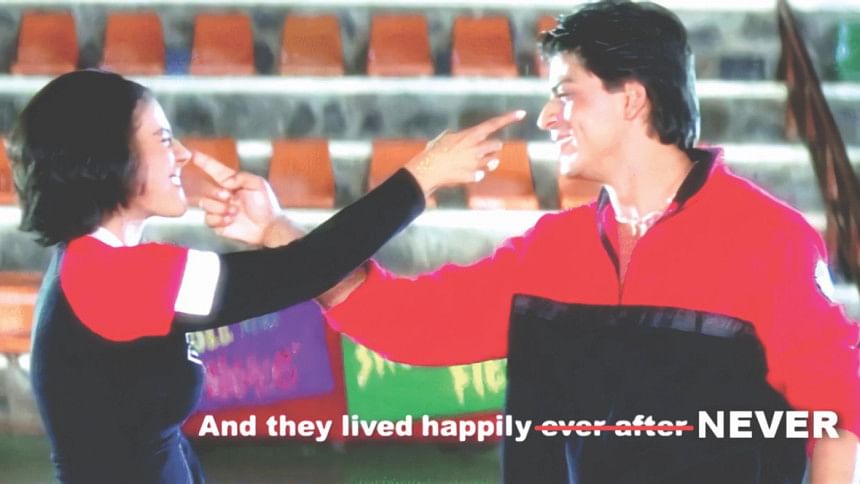 The unmerciful onslaught of Disney movies, Kuch Kuch Hota Hai's and the other various rom-coms has left the common man with the need for something more – specifically, a romantic partner. No one really wants to be single anymore. Everyone's always seeking a romantic prospect, if not a proper relationship. And while looking for these prospects, there are times when certain friends just feel like ideal matches. For good reasons, too; you and your friend already have natural chemistry, he already knows about the things you like, and all your other friends want you two together. But dating a friend might actually lead to bigger disasters than anything Kuch Kuch Hota Hai shows.
Your Friend Knows Too Much: It sounds romantic in theory. But in practice this is the boy who knows some of the grossest details about your life. You may have even opened up to him about your diarrhoea, once. He knows the guys you crush on, and there's nothing stopping him from being insecure when you hang out with these guys in question. Moreover you know the kind of boyfriend your friend makes, along with all the terrible ways he has treated his significant others in the past. There's no guarantee that just because he made a great friend that he'll make a great boyfriend. 
Think About the Group: If you've been friends for a while, chances are that you have a lot of mutual friends, or even a "squad" as it's called these days. It may seem like your friends will be extremely supportive of your relationship. In fact, they may even have wanted it from the very beginning. But the instant you and your friend-turned-significant other have a fight, you'll notice that your group has become divided – even if slightly. Life is no episode of How I Met Your Mother where exes can remain friends after a breakup. It's more likely the group might disband entirely, if not pick a side. And that's worse.
The Friendzone is great: It seems the friendzone is always played up as a bad thing, as though no one really wants to be in it. Although, we are all in the friendzone – that's how we have friends. In the friendzone you get all of the love and affection, with much less drama and complications. You get to still talk through the night without feeling the obligation to text him good morning or good night every day. Also, being in a relationship comes with unreasonably high expectations. Now when he shows up to Dhanmondi at 7am to have Star Kabab with you, it's nice and thoughtful. In a relationship it'll be expected, and there will be days when he won't make it and you'll be disappointed. 
These conditions only apply of course if they're a very close friend. If they're more of an acquaintance though, it somewhat mitigates the complications that may come your way. When it's all said and done, it depends on your dynamic – whether or not you think it's the kind of dynamic that can stand the test of an exclusive relationship. Because if it is one that does, you might have found the Rahul to your Anjali or the Harry to your Sally. And provided it is one that doesn't, if there's anything 90s' kids movies have taught us, it's that friendship is the greatest treasure of all.
Fatimah Akhtar is a food and fiction enthusiast with a soft spot for bulldogs. Redirect all your complaints, queries, and feedbacks to her at [email protected]