How to Successfully Exit a Bad Date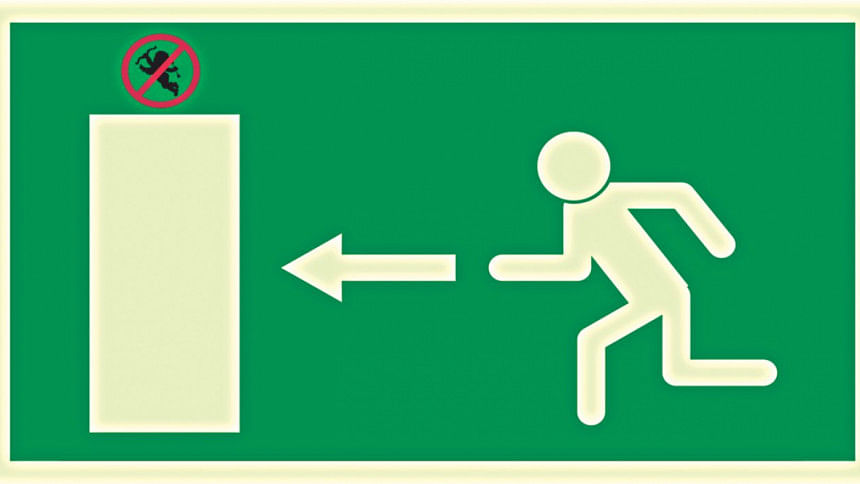 Any of us can face a situation where we start seeing red flags in a date. It can be something in their behaviour that seems shady, or you starting to dislike certain aspects of their personality. The skill needed to exit a bad date is a vital part of modern dating etiquette. In movies, especially chick-flicks, we have seen heroines escape bad dates by excusing themselves to the washroom. However, that is inconvenient in real life. So, what else could you do?
MARINATE YOUR PLANS
The best way to prevent yourself from facing such a situation in the first place is to ask, "Do I know him/her well enough to go on a date?" If the answer is a no, then it is probably not a good idea to go on that date. If you really like the person, spend some time to get to know them before you jump to decisions. However, if it is a blind date or if you feel like it would be better if you go out with them first, you should plan on what you could do in case it goes awry. Download a fake phone call app. That way, you can flee easily with the pretext of an emergency. If you have friends willing to run the extra mile for you, ask them to hang out nearby so when you start feeling uncomfortable, you can text them and make them "accidentally run" into you. That way, it would turn into a group conversation rather than an awkward one-to-one.
FRIENDLY, NOT FLIRTY
If you do something that is flirtatious, it can lead them on. The best way to do this would be to keep the conversation casual, focused mostly on their work or friends. This helps keep it safer and the date is less likely to end badly.
ASK FOR THE BILL EARLY
This is in case you are a female and you are waiting for him to pay the bill. Unless your date lacks common sense, he will get the hint: you want to bail ASAP. That is why I suggest you keep money with yourself at all dates. Tie your laces and screw the double standards.
MORE EXCUSES
"Well, this was nice. But I have to head out very soon."
"I have a lot of work to finish up at home."
"I have to go home early or my Mom will start blowing up my phone very soon."
"Uhh…I have to get home soon. I think I just got my period." (Very effective, but can be awkward.)
TAKE THE PLUNGE
Now, it is time for bidding goodbye and making it clear that you are not in for a second date. You can take the mainstream path and tell them you are very busy with your work/career/studies to be able to indulge into a relationship. However, that brings out the question of why you even went out on a date in the first place. Hence, it would be wiser to be just blunt and tell them that you don't think you are compatible.
Zarin Rayhana likes to spend her time by pondering over alternative theories about the universe instead of studying for school. Send her your theories at [email protected]