Reaching out to those in need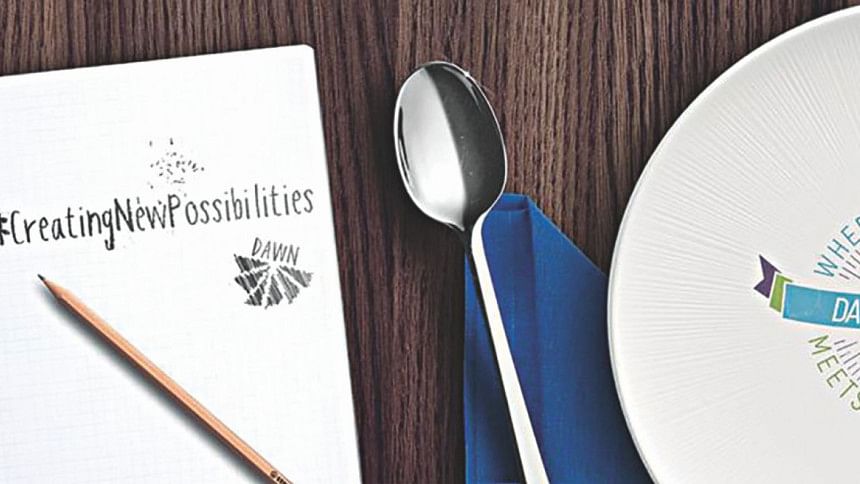 Despite numerous awareness campaigns, the stigma surrounding transgender Bangladeshis remain apparent to this day. They are rarely considered to be regular members of the society and hence it becomes extremely difficult for them to find jobs even while holding qualifications, and to combat this very notion, Dawn, a youth powered social enterprise, recently launched Dawn Catering & Company which employs disadvantaged transgender people. 
DC.Co is a start-up that provides monthly subscription based lunch services to offices around Uttara. It is a joint venture in collaboration with the NGO, Bandhu Social Welfare Society (BSWS), which works for the sexual minority population of the country. Dawn aims to fulfill their mission of improving the living standards of the transgender population through Project DC.Co. They aim to address the social stigma regarding this part of our community by employing them, thus giving them opportunities where their skills and worth are recognised. At the same time, the income generated by DC.Co is reinvested to sustain Dawn and it's endeavours.
The training programme kicked off last year with 6 members of the transgender community, teaching them skills – ranging from basic cooking to business principles and etiquettes required to maintain customer relationship. Plans to employ the physically challenged are also underway.
Although their main focus is on everyday lunch, they recently had the opportunity to cater for over 500 delegates at IIMUN Session 2 Bangladesh at Sir John Wilson School. Their success at this major event has added event catering to the future plans of the business.
Dawn was established in the summer of 2014 when the innovative ideas of a group of high school students in Uttara came to fruition. Now comprising of a team with students hailing from several different English medium schools, Dawn addresses a wide range of social issues and hopes to improve the lives of the underprivileged, and also ensure they have the means to remain solvent. It wasn't easy to work behind the scenes of the social enterprise and concurrently work for minority groups and disadvantaged people in the hopes of achieving social advancement. The founder of Dawn credits the amazing team for the successful execution of the various projects Dawn has initiated and for bringing the enterprise this far in spite of the many hurdles they faced along the way.
"My personal motivation was fueled by empathy rather than sympathy. My aim was to start a social enterprise that methodically carries out activities to help the economically, socially, physically or mentally disadvantaged, and address their needs by undertaking sustainable and innovative projects. Dawn's aim is to not only help the deprived to rise up but also to ensure that they have the ability and the means to remain standing," says Tahzeeb Ahmed, founder and CEO of Dawn.
With the aim of breaking the social barrier surrounding the transgender, it is safe to say Project DC.Co is living up to Dawn's slogan "Creating new possibilities".
Find out more at www.dawnbd.com/dcco and www.facebook.com/DawnBD.org
Special thanks to Nameera Naim and Ahmed Aleef Afsary.