RANTAGES DEBUTS THEIR SHOW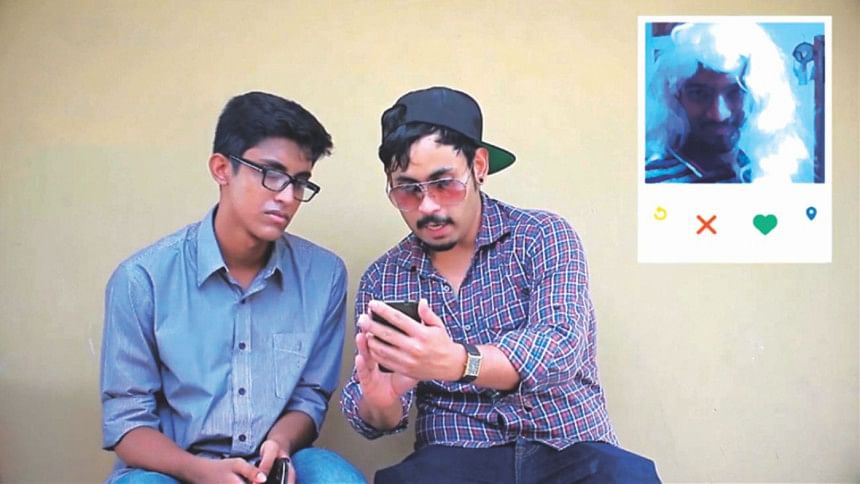 Rantages started when Bangladesh didn't have too many humour sites. Started in 2010, TehGoatlord's website has had a stop-start journey, rising in popularity and then going into indefinite hiatuses. What started with just articles has expanded in recent years to include a wide variety of original content. They've been a constant presence for the past two or so years and "The Rantages Show" is the newest of their offerings. 
"The Rantages Show" debuted on BongoBD, where the first episode is currently available. The episode is 15 minutes long and features a number of comedy skits. The content itself is slightly different from everything else we've seen on Rantages so far. While the material Rantages has mostly been associated with is crude, not-so-politically correct humour over the years, "The Rantages Show" is a lot more subtle. Don't get me wrong, the jokes are still there but they are scripted very carefully so I didn't have a problem watching it with my speakers blaring.
The segments are varied and focus on a number of subjects. The first section is a parody on the dating service Tinder, where a local ghotok helps a groom-to-be find a bride through "Tender Ghotok Services". Be warned though, the conclusion isn't something you will be expecting. 
The other skits are witty too, taking clichéd Bangladeshi topics like bhooter bari, genjam etc. and taking a new, unexpected angle. The script is cheeky, as expected. The punchlines are less 'in your face' and more 'surprise awaits,' so you will have to keep your ears on alert.
The actors are mostly Rantages team members so the acting isn't worth writing home about. You can tell that they haven't acted before. But it's a comedy show, so not a big deal. The camera and post-production work is top notch though. Fahad Zaman, from Dhaka Electronica Scene, has been heavily involved with the editing. 
The show is available in 360p and 720p on Bongobd.com for free. The streaming is seamless but you might or might not face a few problems if you decide to watch in on your phone. It's also a step in a new direction for BongoBD, as they've mostly been associated with giving us streams of old TV shows. 
If you're looking for a few laughs, the first episode of "The Rantages Show" will not disappoint. It's a solid debut. 
Rayaan Ibtesham Chowdhury is a 19 year-old with pent-up years of teenage angst who loves to complain about most things while listening to blues guitar tracks. Reach him at [email protected]