What makes Extraordinary Attorney Woo a compelling and endearing K-drama?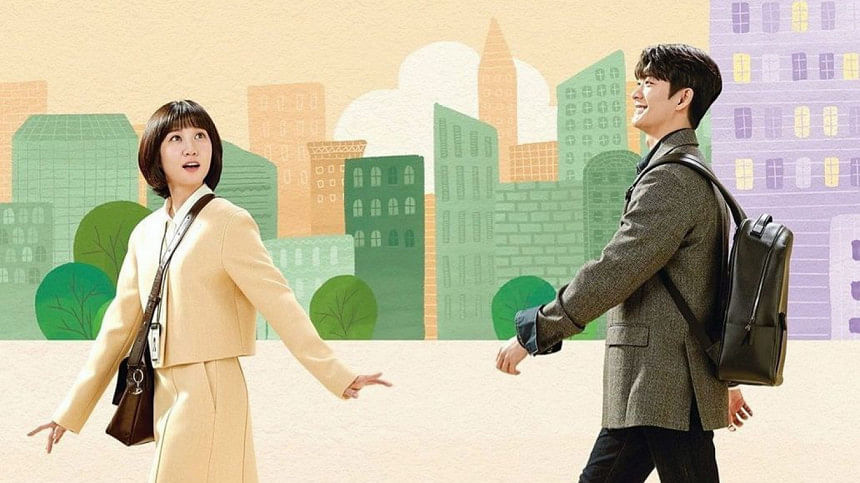 Extraordinary Attorney Woo, the latest K-drama taking the world by storm and winning the hearts of K-drama lovers everywhere, follows the story of Woo Young Woo, a talented rookie lawyer with high-functioning autism spectrum disorder (ASD), as she takes on challenging cases and overcomes various personal and professional adversities at her job in a big law firm in Korea.
The drama sheds light on the reality of living with mental disorders and tackles some of the most prevalent and controversial issues in contemporary Korean society. From fraud, LGBTQ+ relationships, and self-harm, to North-Korean defectors, ableism, bullying, and nepotism – the drama has it all.
Unlike many legal K-dramas which focus on intense takedowns in court, flashy action scenes, revenge, and convoluted conspiracies to fuel the plot, Extraordinary Attorney Woo focuses on the little aspects of everyday life that seem insignificant or normal to most people, but can often be challenging for a neurodivergent individual.
One of the hilarious recurring motifs that fans of the show look forward to in every episode is Young Woo's obsession with whales, as every breakthrough she has in a case is coupled with fantastic whale montages and her hair flying in an imaginary wind.
Woo Young Woo's positive influence on those around her is something we can all learn from. Even when some of the people she works with start off as ignorant and rude in the beginning, not realising the repercussions of their words, Young Woo manages to inspire and change their perspectives bit by bit. While most of the challenges she faces are related to her autism disorder, as the audience, we can't help but relate to some aspects of it and root for her to overcome all the adversities.
Another aspect of the show fans can't stop gushing over is the character of the main love interest, Lee Joon-ho played by actor Kang Tae-Oh, who has been lovingly dubbed as a walking green flag by fans. He is compassionate, smart, listens patiently to Young Woo's endless whale rants, tries to understand her perspective, buys her gifts that only she will appreciate, defends and protects her, is courteous, kind, empathetic, and just a good human being in general. So, it is no wonder why fans are so taken by his character, and it is truly a breath of fresh air to see their romance develop slowly throughout the series.
So far, the show is mostly receiving positive reviews for its realistic portrayal of autism, climbing all the way to the number one most watched non-English show currently on Netflix worldwide. Actress Park Eun-Bin, known for her leading roles in hit K-dramas like Hello, My Twenties! (2016), Do You Like Brahms? (2020), and The King's Affection (2021), portrays the nuances of Woo Young Woo's character with skill and sincerity. She has openly shared in interviews that due to the nature of the character, she was quite cautious and careful when she was first approached with the role. She tried her best to study with professionals to avoid misunderstandings, wrongful perceptions, and prejudice against her character. 
Most shows with characters in the autism spectrum either glorify them as misunderstood geniuses or write them off as dumb, flat characters. However, as Woo Young Woo aptly mentions in the show, ASD manifests itself in a wide range of characteristics and mannerisms, often identified into five main categories. Every person in the spectrum is different, and we can't really compare Woo Young Woo's character with anyone else, but we can use it as an example to learn and be more empathetic.
Fans of shows like The Good Doctor and Atypical, will likely find Extraordinary Attorney Woo a compelling tale. Even though only 10 of the 16 episodes have aired so far, the intriguing plot, endearing characters, striking illustrations and cinematography, and alluring atmosphere of the drama is sure to make it every K-drama watcher's new favourite series.
Sara Kabir is a dreamer, a literature major, and a writer, often found juggling academics and her countless hobbies. Send her K-drama recommendations @scarletfangirl on Instagram.