Saul Goodman's Final Chapter
WARNING: SPOILERS AHEAD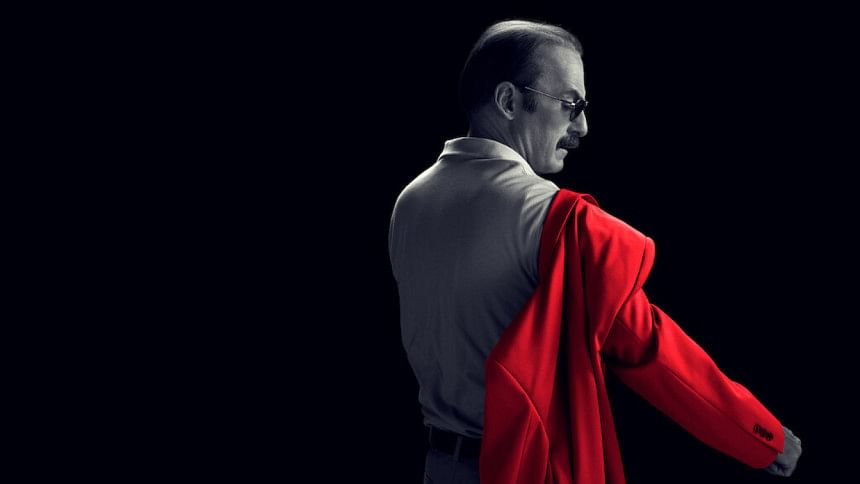 With so many storylines remaining unresolved as we headed into the final season of Better Call Saul, fans expected the last few episodes to be a roller-coaster of emotions. Showrunners Vince Gilligan and Peter Gould gifted us with just that but with more intense and unexpected twist-and-turns. Suffice it to say, the final season definitely delivers.
The final season of Better Call Saul was beset with challenges from the very beginning. In the midst of a raging pandemic, developing the script proved to be nearly impossible. Peter Gould even admitted that attempting to do so over Zoom calls was much like "dancing in quicksand." Thankfully for fans of the show, the pre-production issues were solved swiftly.
Even apart from production-related issues, creating an engaging storyline while maintaining the high quality of writing and directing is a big challenge for any showrunner. There are countless instances of how a brilliant show's legacy was ruined by poorly written, anti-climactic finales, with Game of Thrones being the obvious reference.
With Better Call Saul, it was not even remotely the case. Season 6 was full of suspense, intrigue, and heartbreaks at a remarkably consistent rate. It is to the immense of credit of Peter Gould and Vince Gilligan that they put so much attention to detail to tie up even the smallest of cliffhangers from Breaking Bad. The parallels between Better Call Saul and Breaking Bad, displayed sporadically in the previous seasons, became a mainstay as the show reached its epic conclusion.
Another amazing aspect of the finale is how predicted fates of the characters were presented in an incredibly engaging manner. The writers had to come up with a way to not only make sure that the conclusion made sense, but also to not underwhelm the audience's expectations. The stunning, heart-stopping sequences have not only achieved the purpose, but also changed fans' perceptions on the likes of Howard, Lalo and our "breaking good" character, Nacho. 
The Breaking Bad universe has more than its fair share of violence and inhumanity. But in the end of it all, it is morality which ultimately prevails. While Better Call Saul's finale was not as intense as that of Breaking Bad, the underlying humanity and moral righteousness has been well and truly portrayed.
At the end of it all, Jimmy had the chance to gain some semblance of freedom and even secured himself a really favourable plea deal. But like the majority of things in his life, his freedom was based on lies as well. In a turn of events, one look at Marie, Hank Schrader's widow, and Saul's ex-wife Kim made him spill the truth. He even went so far as to admit that his older brother Chuck and his former boss Howard were actually in the right despite Jimmy's extensive smear campaigns against them.
Jimmy was always a confused soul who blurred the distinction between right and wrong for money. This all culminates in the courtroom scene where it is finally clear that his actions have consequences, and it is the truth which always prevails.
It is to the immense credit of Bob Odenkirk to bring a complex character as Jimmy/Saul/Gene to life. The fact which makes his season 6 performance even more incredible is that he did this after suffering from potentially fatal heart-attack whilst filming. Additionally, Rhea Seehorn has been epic in her portrayal of the highly intelligent and strong-willed Kim Wexler. The two actors' chemistry especially shines through in the extended flash-forward scenes, culminating in Jimmy's confession and their final emotional reunion. They deserve more recognition for their stunning performances over the run of the series.
Better Call Saul is not just a prequel. What we witnessed over the last seven years is cable TV greatness in all its grandeur. It is a love letter Breaking Bad fans: the gut-wrenching, yet oddly satisfying jewels which decorates an already beautiful crown. As fans, I think we can utter in unison — Thank you Vince Gilligan, thank you Peter Gould and the wonderful cast and crew for putting on one of the greatest shows the world has ever seen. 
Inqiad is a long suffering Manchester United fan and a self-proclaimed Targaryen. Contact him at [email protected]