5 YouTube channels to learn mobile app development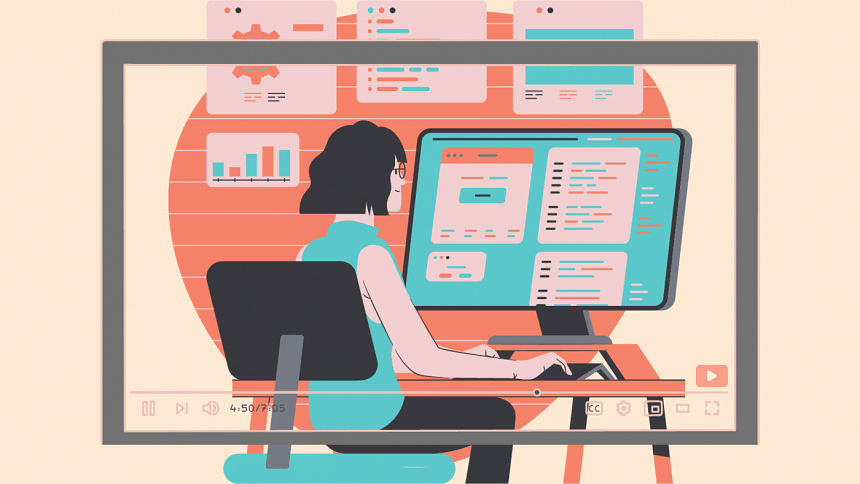 If you have landed on this article, chances are you have had the desire to develop your own mobile app for once in your lifetime. And if you haven't yet considered it, perhaps you should explore the realm of coding and dip your toes into mobile app development to see if it sparks your interest. 
To learn mobile app development, you first need to decide whether you are learning it for a career move or just for fun because it takes a lot of time and commitment. Whatever the reasons, it is recommended to create and follow a roadmap before diving into anything new. 
Check out these five well-curated YouTube channels that will help you build your first mobile application. 
Smartherd
Smartherd, hosted by Sriyank Siddhartha, is an excellent resource for learning app development. He has a lot of full-length videos on Android app development which cover Java, Flutter, Dart, and many more. The channel is well-organised into playlists which makes it easy for beginners to get the hang of it. 
The courses on Smartherd are designed to cater to different skill levels, from beginners to advanced learners. They typically include video tutorials, coding exercises, and practical projects to reinforce the concepts taught. Smartherd's teaching style focuses on a hands-on approach, encouraging learners to actively engage with the material and apply their knowledge in real-world scenarios.
Goobar
Goobar is highly regarded for its playlist on Kotlin which provides a conspicuous look into the fundamentals of Android development. Nate Ebel, the creator of this channel, was also featured in a freeCodeCamp lesson as an instructor, and the video racked up over a million views. Nate's videos are beginner-friendly, easy to follow, and provide clarity into questions of "why" instead of "how". 
The nine-week-long course is very detailed in terms of content and ends with a lesson on how to develop a simple weather app. Apart from this, Nate also posts a lot of insightful podcasts and shares useful tips and advice on software development, jobs, career, and many more.
Coding in Flow
Florian Walther takes you through the highs and lows of app development in his channel. He has a plethora of practical project-based videos on app development using Kotlin, Java, and Retrofit to name a few along with deft web dev content on MERN. 
Florian's tutorials are very good for their step-by-step approaches, clear explanations, conciseness, and practical examples. 
Rivaan Ranawat
Rivaan Ranawat is one of the most underrated Flutter tutors on YouTube. When it comes to Flutter development, his proficiency and mastery are unparalleled. His understanding of the framework is unmatched, and his ability to create stunning and functional applications is truly divine. Ranawat also has beginner-friendly playlists on Flutter design patterns and state management. 
Let's Build That App
Brian Voong, the creator and instructor behind Let's Build That App, is an experienced software engineer and iOS developer. He has a passion for teaching and sharing his knowledge with aspiring app developers. His tutorials often cover a wide range of topics, including building user interfaces, integrating APIs, implementing complex functionalities, and discussing best practices in iOS development. 
Brian ameliorates difficult topics and makes them seem less complicated. He is a great teacher for anyone interested in learning iOS development.
Farnaz Fawad Hasan is a disintegrating pool noodle wanting to stay afloat. Reach her at [email protected]