The Spy who Lives on
50 Years of Masud Rana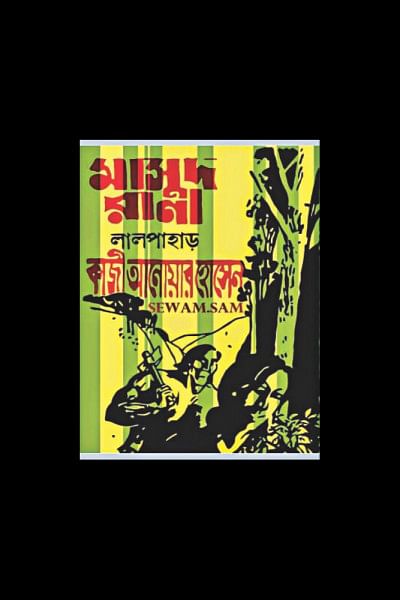 It was the summer of 1965. A tall, young man with dark shades in his early 30s got on his motorbike and embarked on a long arduous journey of over 350 kilometers starting from Dhaka and finally arrived at Kaptai – a small town in the Rangamati district of the then East Pakistan, now Bangladesh. The town had recently become famous for a structure that changed the landscape of the entire region – the "Kaptai Dam", the hydraulic mega structure built on the river Karnaphuli. He was a man on a mission, the guy with the motorbike; he wasn't there just for sightseeing. Staying at Kaptai for a few days, he found out the mechanism of the dam, the surrounding geography, and came back to Dhaka with a head full of ideas. 
Six months later, he wrote and published a book titled Dhongsho-pahaar (The Hill of Destruction) from his own publication house, Sheba Prokashoni. A fictional thriller set in Kaptai, Dhongsho-pahaar is the pioneer of spy thrillers written in Bangla. The book sold out in absolutely no time, making its way across the border into the busy streets of Kolkata even. Up to that point, the Bangladeshi book market was flooded with thrillers and detective stories from the writers of West Bengal, India. Dhongsho-pahaar changed the game. Its masterful prose-style, fantastic plot buildup and the nail-biting climax were elements the Bangladeshi readers hadn't experienced up to then in their own mother tongue, written by a local writer. A dexterous villain, a superb original story which the readers could connect to, and last but not the least, the emergence of our very own Bangladeshi version of a world-class spy character – ruthless, suave and with a license to kill – Dhongsho-pahaar had it all.   
When the writer first published this thriller, perhaps even he didn't imagine how long this Bangladeshi spy would survive, how people would accept him, and what kind of impact he would have on the lives of the readers. What followed was beyond anyone's expectation. This Bangladeshi spy has just reached 50 long years in publication this month. 
The spy character is known as Masud Rana. And his creator, the writer with the motorbike, is Qazi Anwar Husain.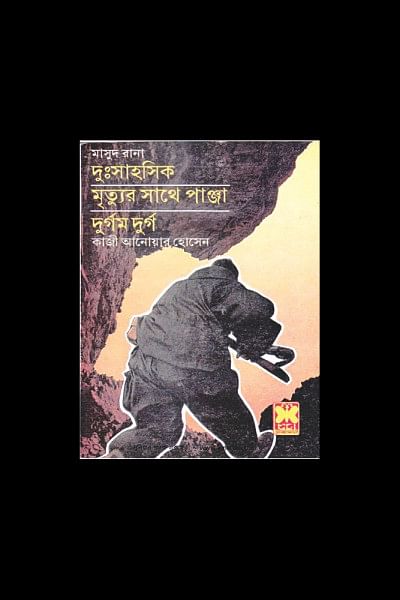 Masud Rana is a spy of the fictional Bangladesh Counter Intelligence (BCI). He travels around the world representing his country and sometimes works with various international spies and organisations as well. With a brave heart and a steel-strong exterior, Rana goes on about his clandestine business worldwide with a suave smile on his face. People get attracted to his captivating personality, but he knows he can't form attachments. He's on his own, all the way, from Iceland to Antarctica, from Beirut to Colombo!
Initially Anwar Husain planned to write only original spy thrillers based on the Masud Rana character. But that requires time, and quality-thriller-deprived Bangladeshi readers wanted more books, more frequently. That's why he had to switch to adaptation. Masud Rana books have been adapted from renowned thriller writers from all around the world like Ian Fleming, Alistair MacLean, James Hadley Chase, Clive Cussler, Frederick Forsyth etc. Most of the Rana books have been adaptations, and some people complain about this. There has been quite a number of original spy thrillers that Anwar Husain wrote, which alone would have sufficed to place him at the top ranks of Bangladeshi authors. He had to resort to foreign classics to meet up the readers' demands. Here's how Sheba Prokashoni sets its high standards when it comes to adaptations – on the inside page of every adapted book, it's always mentioned in bold letters that this book has been adapted.
So, how much impact has Masud Rana had on the readers? What difference has he been able to create in the lives of his avid readers? Well, these questions have manifold answers, I'd rather share a story.
A young man was continuously badgering Qazida (Anwar Husain) with letter after letter. He wrote the same lines every time: "I want to be a spy like Masud Rana. I want to join the BCI. I want serve my country." Qazida played a little trick, he wrote back: "Apply to me after you've graduated." The letters stopped. Thing is, the guy up to that point in his life didn't know that BCI is fictional, that it doesn't exist! By the time he graduated, most possibly he'd have figured that out. But that wouldn't have affected him anyhow, because as a graduate, it wouldn't be difficult for him to find a job. He'd have already found an opportunity, a way to serve his country. But if he'd known previously that there is nothing called BCI, he might have become disappointed. Qazida didn't rob him off his fictional world of dreams and his interest to serve his country, rather he played a trick and guided him to the only direction that could have fulfilled his desire to serve his motherland – just like the spy Masud Rana does, and has been doing for the past 50 years. 
Inspiring generation after generation to become brave enough to stand up to adversities while at their service for their beloved country. The legacy of Masud Rana will continue to live in the hearts of the people of this country.
Thank you, Masud Rana! Thank you, Qazi Anwar Husain!
Ishtiaq Ahmed is a travel enthusiast who devours fictions, dreams of Paris and writes only when his brain parasites need a place to crash. Can be reached at [email protected]