Types of Bangladeshi Instagrammers
You know who you are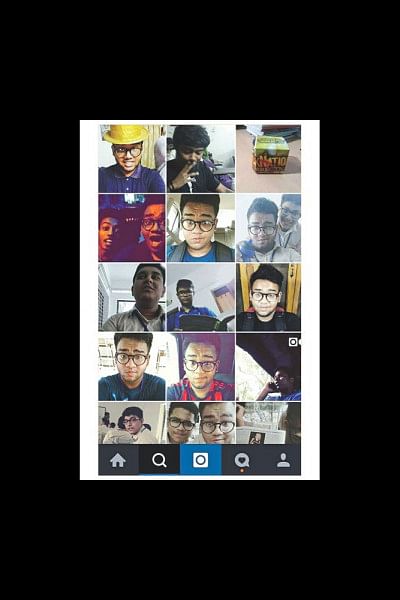 Gone are the days when Facebook was the only social networking site with all the hype in Bangladesh. No, we shall not even mention the other options available online for our social, deshi noses to poke into. Let's instantly get to Instagram with all its hashtags and glory. 
THE FANBOYS/FANGIRLS
Are you waiting for One Direction's new album or Aashiqui 3/2 to come out? We shall not be judging you for that. But please, do not fill up our Instagram feeds with the downloaded pictures of your favourite hillbillies. On the other hand, if you are fans of *insert awesome stuff here*, there shall be less judgement passed on your way, but be kind enough not to clutter the feed with stuff that can be found all over the internet.
I WENT TO COLLAGE
Oh, the collages. Oh, the joyful boxes and prisms and kaleidoscopes of memories that may or may not be worthless. I distinctly remember a collage made by some guy of some bazaar items
with a caption: "Best day of my life. Bought lau, kodu and alu." On a different note, you can keep that collage of gifts your boyfriend gave you in the safe realms of your phone's gallery, and with AppLock. Same goes with your large collection of lipsticks or PS4 disks.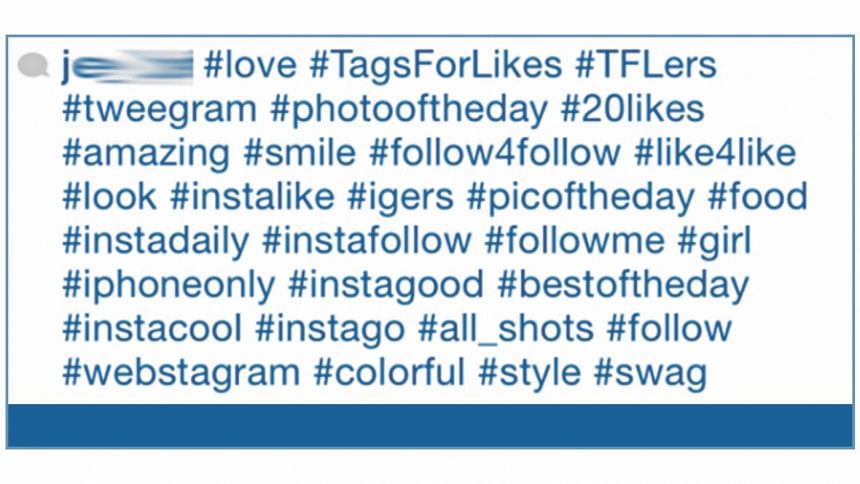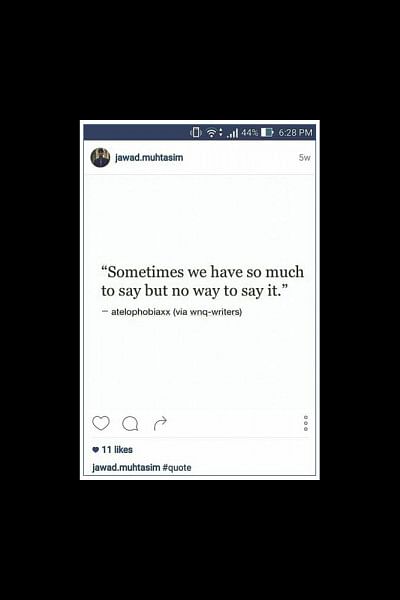 THE QUOTE HUGGERS
Sharing quotes isn't a bad thing at all. But an entire profile dedicated to quotes? Well, that happens, strangely. The subjects of the quotes start from education all the way up to chronic depression. I have a 12-year-old in my family who shares quotes on how love has not been kind to her. Yes.
THE #HASHTAGGERS_4_LYFZ
"What be Instagram without hashtags?" Perhaps that's what Shakespeare would have said if he were born in this era. We Bangladeshis know how to take things up a notch. We can do anything for more likes and our hashtagging freedom will not be limited to #like4like or #follow4follow. I am just waiting for that day when hashtags like #freedomofhashtagging or #hashtagismychoice pop up. Please check if they have already.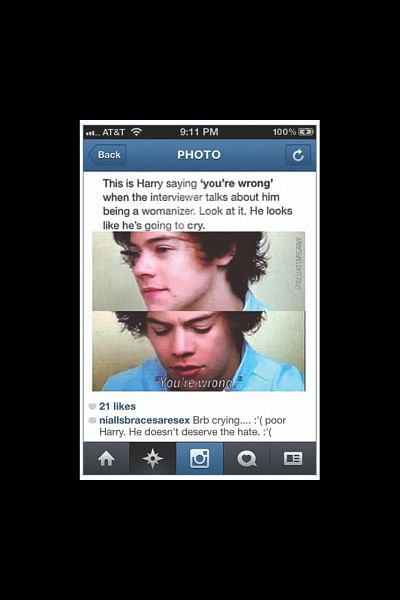 BUT FIRST, LET ME TAKE A SELFIE
Selfie at the new biriyani joint. Selfie with the new #replica Ray Ban shades. Selfie with the new potato peeler you bought. Our love for selfies knows no bounds. I will be a bit shameless and admit that I once took a selfie with a boatload of jackfruits in Rangamati. But hey, you don't see me posting it on Instagram, do you? Or is it there? *deletes the selfie from Instagram*
THE NAUGHTY ONES
Remember that one time you were scrolling through the feed and then found a friend *heart*ing photos of scantily clad women? Then there are those people who keep on following international models, causing your "Explore" tab to be filled with racy photos. That might not necessarily be a bad thing, but hey, murubbis will solidify their claims on: "That's what those youngsters do all day: watch nasty stuff on their 'ishmartphones'." And do not even get me started on those Saila Sayem or Funny Peone followers! Get a room, please.
Jawad is your next-door superhero who needs you to get him his cape. Your curtain will work too. Shout at him on facebook.com/jawad.muhtasim or [email protected]