This Week's Horrorscope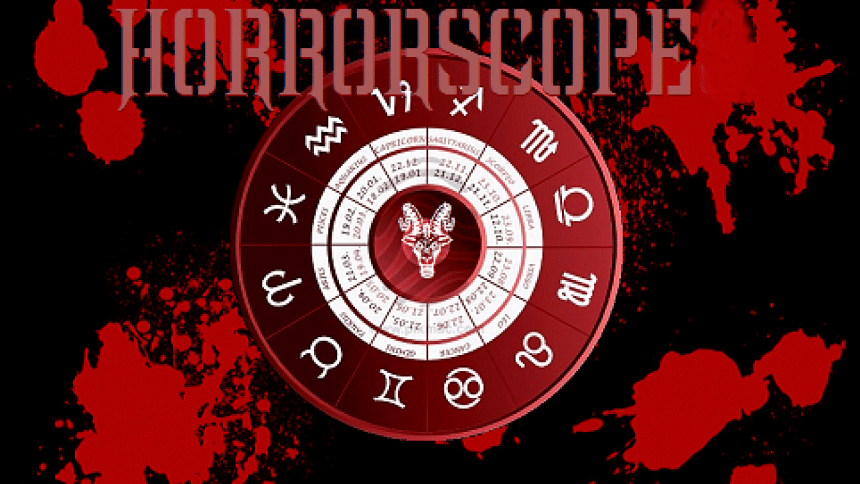 ARIES
Rainy days are the best if you have someone to make tea for you. 
TAURUS
Chocolate cakes will give you a heartache and a heartbreak.   
GEMINI
Are you even allowed to touch oranges?    
CANCER
Lemon-mint is just the English medium cousin of lemonade.  
LEO
You are not your own enemy but your enemies are your friends.    
VIRGO
Some of the people who work at night need more time to work. 
LIBRA
I refuse to tell you that you are not a good boy/girl.     
SCORPIO
Roses can be used to dye your hair red.    
SAGITTARIUS
The best kind of people have the worst kind of taste in pizzas. 
CAPRICORN
If you like apples then your name is probably not Adam.   
AQUARIUS
You are the sum of all the cups of tea you've had in a day.  
PISCES
Someday you will find yourself right beneath the landslide.