DIMPLES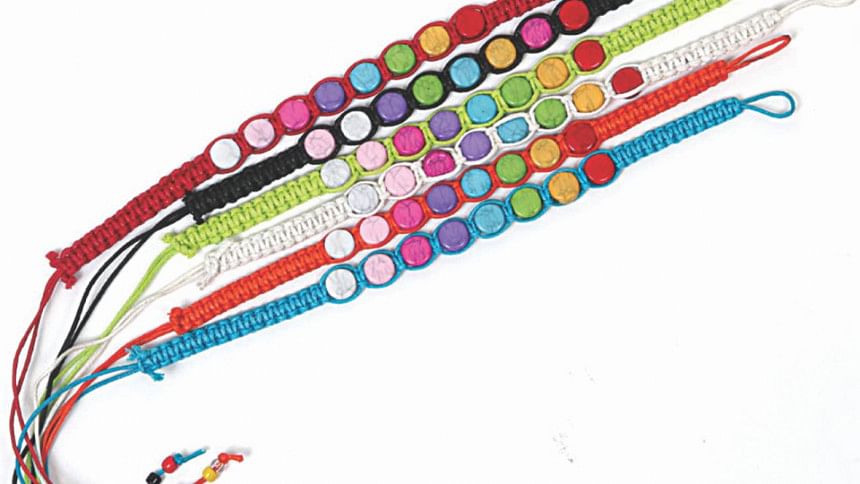 Ratul parked his motorcycle on the footpath next to the school gate. It had been long since he came here but not much seemed to have changed. It was the same four-storied, white-walled building with a brick-red gate and a courtyard in front with a miniature garden in its centre. As he went inside, the old guard greeted him with a smile and asked how he had been. Ratul was quite surprised the man recognised him. He hadn't picked his daughter Mitul up from school since she started sixth grade, and that was two years ago. 
The courtyard was quite empty, apart from a few women here and there. Ratul glanced at his watch-twenty more minutes till the bell rang. He wondered if he should light a cigarette since he had both the time and the opportunity and those women did not look like they knew him, so the chances of them telling his wife were pretty slim. He reached into his pants' pocket and felt for the packet and his lighter. He took a cigarette out of the packet and started walking towards the other side of the building. 
Ratul had expected the playground at the back to be empty. He had thought he would take a stroll and relax a bit but the number of people, parents and students alike, who occupied the space did not really make it an ideal spot to do so. He contemplated going back for a while but scraped that thought out of laziness. He slid the cigarette back into his pocket and headed towards an empty bench under the banyan tree next to the canteen. 
He wondered if he should give his wife, Shornali, a call. There was no particular reason to do so but now that he thought of it, it had been quite a while since they talked over phone. Yes, they did have their usual small talk this morning before he left for office about groceries and bills and his weight gain and his evil mother and again his weight gain and her headache and how she thought it was something horrible like cancer and then more about his weight gain but when was the last time he had called her over phone? Back in the days, when they were newly married, he would call her every day from his office at lunch break.  Their conversations would last a mere minute or two but every time she picked up, he considered it to be progress in winning his bride's heart. He wondered if he actually ever succeeded in doing so.
It wasn't until Ratul heard someone squeal that his train of thought came to a halt. Two girls, who looked about Mitul's age in their uniforms, sat huddled together next to him on the bench, hysterically giggling about something. He looked at them from the corner of his eye, and felt like laughing himself. But that would just make things awkward, so he looked away and began to wonder if he should consult a dietician for himself. 
"Look at what he gave me," he heard one of them gush. 
"Aw, that is beautiful," the other one squealed again. Her voice piqued his curiosity and he looked in their direction once more. The girl who sat next to him had her arm extended towards her friend while her friend flicked the bracelet on her wrist. Ratul had seen similar bracelets before. They were the cheap ones he bought his daughter from Archie's for her to distribute on Friendship Day.
Ratul thought of the bangle he had bought his wife on their last anniversary. He didn't put much thought into buying it. In fact, he had quite forgotten about the event, and if it wasn't for the numerous messages that had flooded his phone the night before, he wouldn't have remembered at all. She seemed pleased with it, but made it very obvious that she would've liked another one. "What would I wear on this hand?" she would say and stare at him expectantly. She also rejected all his advances that night. He blamed the weight gain.
"Do you know he has dimples? They are so cute!" he heard the girl beside him say and the other one's voice was muffled by the ear-splitting sound of the bell which marked the end of school for that day. Ratul got on his feet and made his way back towards the entrance. His daughter was already waiting there and she looked terrified when she saw him.
"What happened to Ma?" she asked, frowning.
"Nothing. She had a headache and I volunteered to pick you up," he said, trying to sound as convincing and cheerful as he could but she clearly didn't buy it. Her face turned gloomy and Ratul noticed her eyes had welled up a little.
"Baba, tell me the truth," she mumbled, her voice shaking.
"I am telling the truth! Can't I come and pick my daughter up from school? Is it that unusual?" he raised his voice slightly. Mitul stared at him for a while, scoffed and then started walking towards the gate. Ratul felt a sharp pang in his chest but was relieved that she dropped the subject.
On their way back home, Ratul thought of his daughter's face when she saw him a while back. This was their usual routine even a few years ago and every time she would see him outside the brick-red gate after school, her face would light up and she would run into his arms and hug him. She would tell him about every tiny thing that happened at school that day on the way back and it was the only time of the day that Ratul 
felt truly happy. Now, she didn't even utter a single word.
Mitul wasn't the only one who he had shocked today. Shornali was infuriated when he said he would take a leave from office and pick Mitul up from school. She thought he was only joking and it took him quite a while to convince her that he actually meant to do so. He thought of how big a gulf had formed between him and his family and it broke his heart.
The last few years had been tough. He had been promoted to a higher post in the NGO he worked at for the first time in the fifteen years he had been there and even though the pay was slightly better, the workload had doubled. He would leave home every morning before Mitul was up and would come back long after she had fallen asleep, and he couldn't remember the last time they had all sat together and had dinner or just had a meaningful conversation. He knew there was no way he could quit. He was the bread-earner of the family after all. There was no way he could take a break either, for he was sure he would be replaced as soon as he did. But he'd like the way things were going with his family to change. And he'd like them to change fast.
Mitul dashed inside as soon as the maid opened the door to their flat. She made her way to the kitchen in a frantic rush where her mother was supposed to be. Ratul heard them talking for a while, before she went to her room without even looking at him. He headed towards the kitchen himself, past the dining room and stopped by the sink next to the refrigerator. He checked his reflection on the little square mirror above it and smiled. The dips in his cheeks made the forty-five year old look like a toddler.
Shornali was busy peeling potatoes over the kitchen counter while the maid sat on her haunches, trying to scrub off a stubborn mark on the floor. Ratul leaned against the counter and cleared his throat. His wife looked up at him questioningly and when he said nothing, he could see her confusion turn to a subtle anger.
"What?" she asked slowly.
Ratul smiled from ear to ear. His sudden expression turned her anger into sheer surprise. Her eyes widened and she looked at the maid and then back at him. 
"What do you think of my dimples?"
He watched his wife's cheeks turn a rosy red. The maid broke into a hoot of laughter and scurried out of the kitchen. 
"What?" his wife asked again, her voice softer this time. She made an attempt to look sombre but failed miserably.
"I asked you what you think of my dimples," Ratul said, and then grinned again.
Shornali set the peeler on the counter top. She looked back at Ratul who was grinning like a child about to ride a colossal. She walked over closer to where he stood and stared at his face. Ratul could feel a bead of sweat trickle down the side of his cheek. He wondered if he should stop grinning and run away, when she covered her mouth and let out a small chuckle. This was the first time he had heard her laugh in a long time, and he treasured the sound of it.  
"You silly man!" she slapped his left shoulder playfully and dashed past him out of the kitchen, giggling. 
Ratul stood there scratching his head and smiling like a goof. Maybe, dimples were kind of cute.