Bridging the Divides
Observing World Interfaith Peace and Harmony Week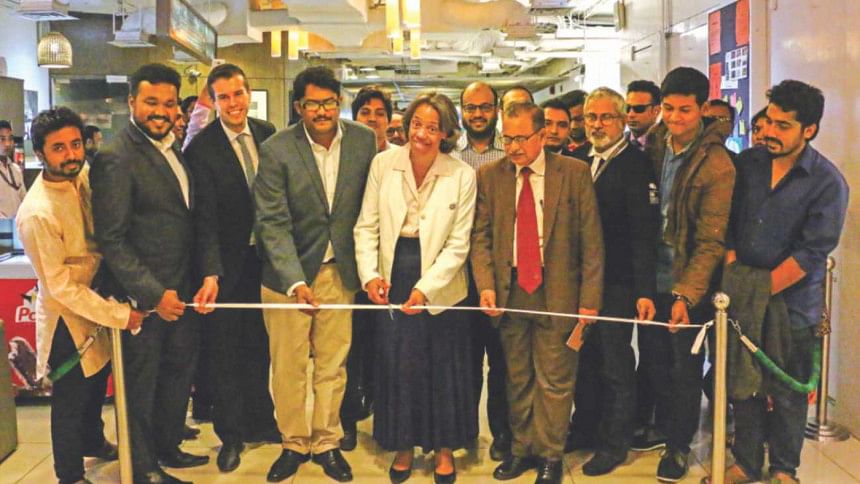 Since October 2010, the United Nations has adopted the first week of February as World Interfaith Peace and Harmony Week. Bangladesh's long fostered culture of religious harmony is under a threat now more than ever. Gen Lab, a youth organisation aims to create a platform for youth to engage in social development process of the country by acting together to bring about positive change. "Bridging the Divides - Bangladesh Peace & Harmony Week" has been Gen Lab's success story. With a view to attaining intercultural tolerance among young people coming from diverse religious and cultural backgrounds, it is a platform to speak for peace, and tolerance, at a time when their peers are being poisoned by hate speech and seduced by divisive discourse. Bridging the Divides is an award-winning project of KAICIID, Morocco grant by Anupoma Niloya Troyee who is the Bangladeshi peace ambassador of A Common Word Among the Youth.
On February 2, a cultural programme called Soul Search set the tone for the week. Bangladeshis have, since time immemorial, united to the rhythm of Sufi, Kafi, Kirtan, folk, Lalon, Marfati which convey the message of humanity and peace. Young performers from NSU and BRACU and musician Joy Shahriar offered some Sufi, Baul & Marfoti, folk, classical songs while giving insights behind their lyrics, beauty of religious diversity and synchronicity of different cultures. 
Following this event, an art competition among school kids on the theme of interfaith harmony was conducted the next day in We Foundation School. The aim was to sow the seeds of intercultural diversity in the young minds of children from grade 1 to 3. On February 6, US Ambassador Marcia Bernicat inaugurated the photo exhibition. The exhibition introduced 20 best photographs focusing religious coexistence and rich cultural ethnicity of Bangladesh. During the award giving ceremony, awards were handed over to the winners of essay competition as well – school-goers who demonstrated unprecedented consideration of the theme. Ratul Dev, founder of Gen Lab, said, "In surge of extreme religious violence, it is now clear that today's youth will decide the future of our country whether we brand ourselves as a secular Bangladesh believing in coexistence and harmony or a nation blind with primitive notions leading violence and terrorism."