An Education in Life Skills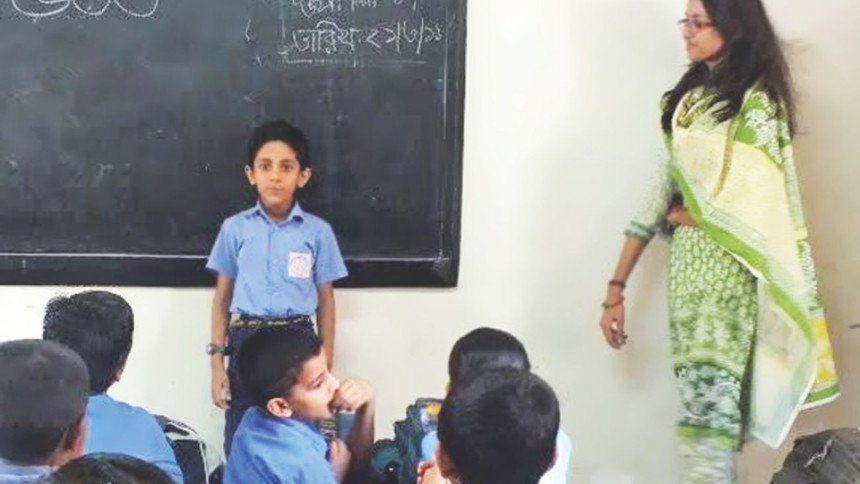 There's a saying, when a seed of dream is implanted in a child's mind, it remains an influential thought forever and grows over time to a fully grown tree. Accordingly, our team of "Peace, Prosperity & Civic Education" of South Asia's largest youth change-maker platform, South Asian Youth Society (SAYS), undertook the initiative to conduct workshops to impart education to the kids who are not from a privileged background. 
In Japan, children are taught etiquette, ethics, public duty, basic life skills and much more from a very early age. In Bangladesh, children from advantaged families go to coaching centres for extra learning, to get admission in the top ranking schools and earn good grades. The underprivileged children barely get the education they need. Hence, our team decided to educate them with some basic life skills and civic responsibilities. 
The first workshop was conducted on March 21, 2015, at Tejgaon Farm Govt. Primary School, where the students from classes III to V took part in interactive sessions. The knowledge of first aid for emergencies was demonstrated practically by Dr. Tasnuva Nuhat Shafin. Citizens of our country are not well equipped with the knowledge of traffic signs and signals. They are also reluctant to use the safer mediums of road crossing. So, the students were introduced to different traffic rules and regulations by Tahrima H. Moon. They were taught how to maintain cleanliness, and a brief discussion was held on the importance of checking the manufacturing and expiration date on packaged products. 
The last session was to encourage the students to be more vocal with the practice of public speaking, through which they will have the courage and confidence to articulate their ideas and visions. A student of class IV exclaimed, "I want to be a software engineer!"
Later on, a survey observed that the students could remember the first aid knowledge, identify traffic signs and signals, maintain cleanliness and also behave with good manners. Our team conducted the 2nd workshop on May 6, 2015 at Aminuddin Govt. Primary School. 
We, the team members – from varied backgrounds but united under one platform –were part of this incredible experience, which sparked and invigorated our interests to embark on more initiatives like this. 
The writer is a member of South Asian Youth Society (SAYS) and an undergraduate student of Khulna University of Engineering & Technology (KUET). She can be reached at tts_333@yahoo.com.