IT'S A LONG WAY TO THE TOP
The journey of a rock band in Bangladesh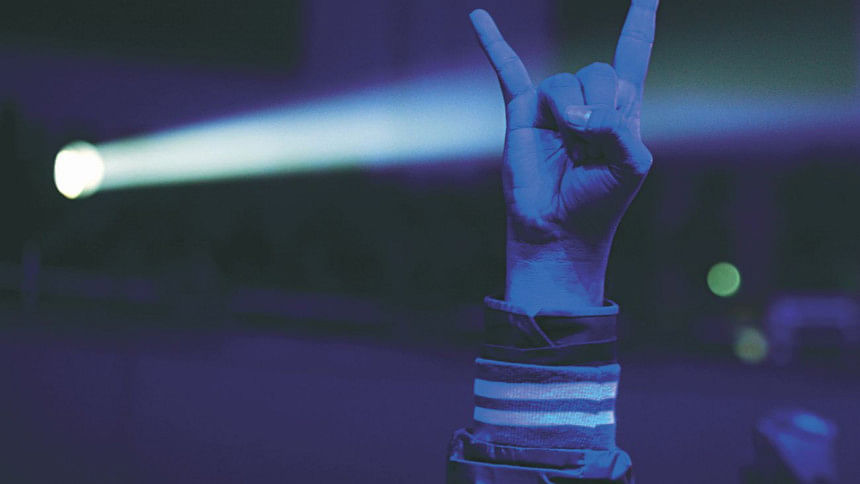 Being in a rock band is probably one of the few fantasies everyone has had at some point in their lives. Who wants a regular 9-5 job when you can just rock? But as Aussie legends AC/DC put it, making it as a band is anything but easy. And when the harsh realities of Bangladesh add to it, the ride remains anything but smooth. On this issue, we spoke with two promising musicians to get a glimpse of what young bands in Bangladesh have to face as they chase their dreams of sold out stadiums and having an army of screaming fans. 
To start off, keep in mind that the instruments necessary for rock music – electric guitars/basses/drum kits/keyboards and the related amplifiers and effects – aren't cheap. So you're set back financially even before you're good enough to start a band. And once you do learn enough to start, the expenses keep on coming.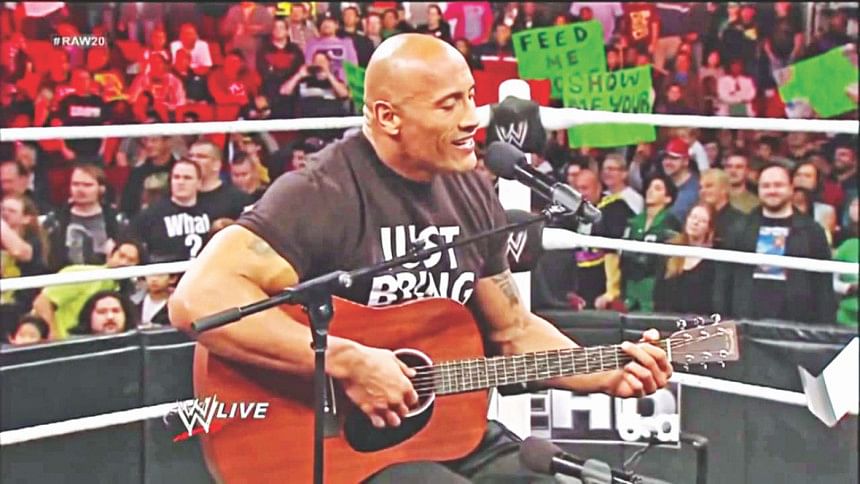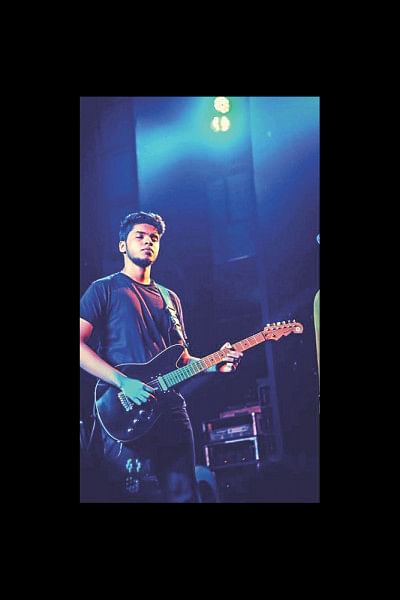 Abtahi Iptesam from the popular YouTube channel 'Studio 13' was the lead guitarist of the currently inactive metal band Friday-the-'13TH', and won the 'Incursion Battle of the Bands' in 2012. He recalls how money was always an issue. "The band members lived far from each other. So, whenever we had to jam, there was the matter of carrying equipment over long distances. Transport was always expensive. And if you wanted to practise in peace, you'd have to book practise pads, which aren't cheap either." 
Another way in which money becomes an issue is when drummers don't have their own drum kits. Asir Arif, who is currently studying music and psychology at Clark University and was formerly a guitarist of Blunderware, recalls how this was a major issue for his earlier bands. "Many young drummers don't have their own kits at home because drum kits are more expensive than guitars or because the neighbours get annoyed by the sound when you practice. Shadow practising can never be as good as the real thing and the lack of practise shows especially during recording, where the beat is undoubtedly the foundation of the song."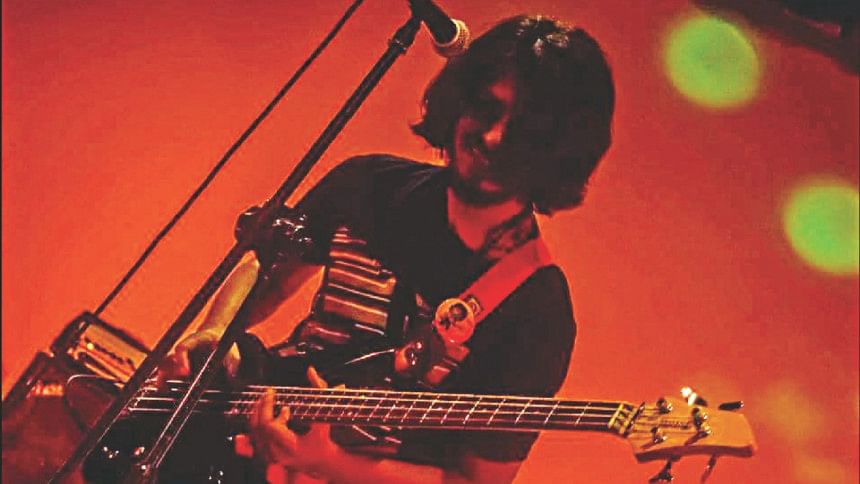 Once a band has practised enough and gotten their level up to a certain point, it's only natural that they'll look for shows to play. After all, that's the whole point, right? But while looking for slots to perform, bands come across a whole new variety of problems. Enter 'push sell', the practise of 'selling' slots. Abtahi recalls how he and his band-mates felt like naive children in the turmoil and general lobbying going on in the underground music scene. "The whole thing works on connections and/or money and when you're new, the actual quality of the band matters less. We felt lost. You don't get to perform at high profile shows when you're still new, obviously. But if you're supposed to perform at low profile shows and build your reputation, you either have to be very lucky or you have to buy your slots. Luckily we were able to get through without having to give in to this horrible practice but not everyone is that lucky," he says before adding that even when their reputation as a band grew, and organisers invited them to perform, many organisers still tried to give them treats at restaurants and not actually pay the band. 
Although the increase in the frequency of shows being organised has somewhat solved this problem, it still doesn't mean the organisers are diverse in their tastes. Hard rock or metal bands can now get a few slots without too much difficulty. 
What about other genres? Asir Arif points out how genres like blues and jazz hardly get the spotlight they deserve. "If you're working with a blues or jazz band or even a classic rock cover band, you won't get many slots. The band will have a very hard time getting noticed. Even though the whole 'push sell' thing has been tackled to a point, our market is still very small."
It was probably because of these problems that the blues and indie scenes more or less separated itself from the underground and created an underground within the underground, so to speak. Venues like the EMK Centre occasionally organise jazz or blues shows featuring artists like Imran Ahmed but they are still few and far between. 
As you'd expect, the problems still don't end there. Once you do get a slot, the only thing left is to rock out and pull off a killer show, right? Well, almost. There's something very critical to the success of any musician and that is, very simply, the sound. With guitar amps which haven't been repaired in decades and wires that are more than willing to die at any second, the sound system offered at most venues is far from good. In fact, it's borderline terrible, as both Abtahi and Asir agree. "I actually carry my own little amp," Asir says. "Many of the 'sound guys' that we have barely know what they're doing and most rookie bands don't know much about the gear either, so the sound comes out terrible. If you're a musician, that's what matters the most; the sound is what we run after."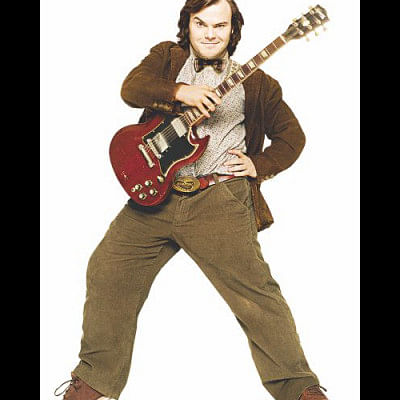 A few suggestions they have for rookie musicians include carrying their own amps and getting some idea about live mixes. "You can carry your own practise amp, the one you use at home, to gigs," Asir says. "They'll sound better than the half-dead ones many organisers bring. Also, consider how you want the overall mix to sound. It isn't that hard to understand and will greatly boost your live performance if you can tell the sound guys just what you want." 
Now while all these problems are critical, they are of the external sort. Let's talk about the 'inner' problems. We're all familiar with the saying "being in a band is like having four significant others" and that's quite true. Unless all the band members have a clear vision regarding what they want musically, it's almost impossible to succeed. Moving away from Abtahi and Asir, we caught up with Abu Sayed Chowdhury, guitarist for Infusion, a young metal band from Sylhet. "In a small town like ours, it's hard to find people who are passionate about music and once you find them, it's even harder to find someone who shares the same vision as you," he says. Even though it's easier to find musicians in Dhaka, it's still hard to find people who have the same tastes. Keep in mind that making it is pretty tough in Bangladesh and if you are to face all these hurdles, unity is the key.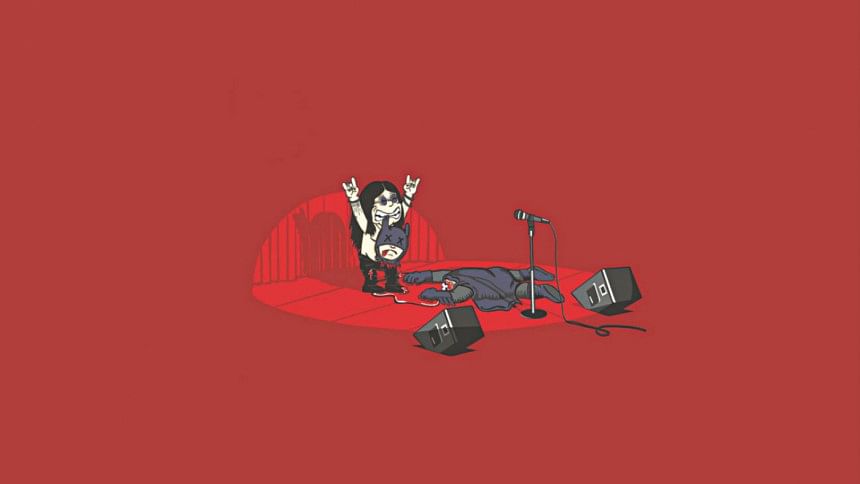 There's another issue closer to home: the parents. Most parents are happy when their kids pick up an instrument and "do music" but their tolerance of "doing music" doesn't generally stretch far enough to forming a band and all that comes with it. Some parents, like Asir's, are (or in his case, were) scared that this will drive their kids away from their studies while others are afraid of this leading to things like drug abuse. Although that attitude has changed greatly over the past decade or so, some parents continue to have the same mentality. "In my case, my parents were very anxious at the start," Asif remembers. "But I showed them that the only thing that mattered to me was music and nothing else. They gradually warmed up to it."
As you can see, it's no walk in the park but that doesn't mean you can't make it even if you try. After his work with his band, Abtahi took to YouTube and has since become a sensation with Studio 13. Asir has worked with different acts at home and abroad and is currently working with the band 3 Piece Meal.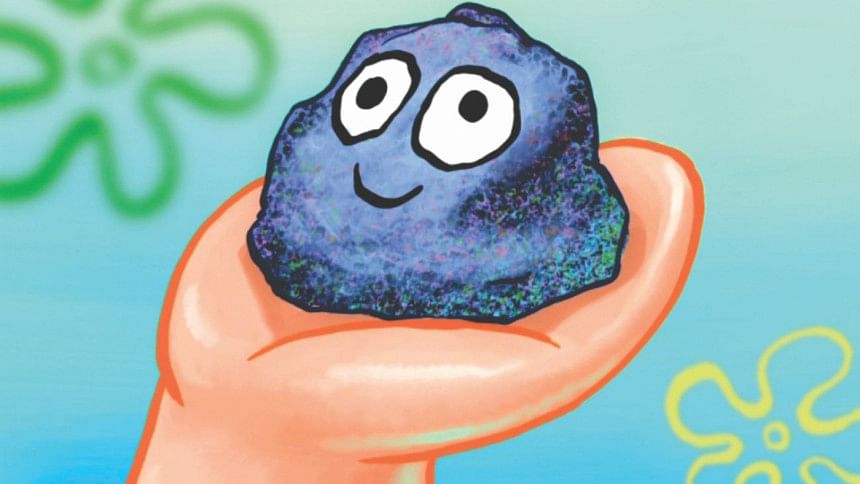 The scene itself is a lot more vibrant now. With several cafés and venues, shows are common. Making a name for your band isn't as difficult as it used to be but it still needs a lot of devotion. After all, it was never really meant to be easy. But when you're done playing your set and you hear the audience, no matter how big or small, applauding you in appreciation of your music, you'll think it was all worth it.
A vote of thanks to Abtahi Iptesam, Asir Arif and Abu Sayed Chowdhury.
Rayaan Ibtesham Chowdhury is a business student who spends his nights trying to write a fantasy novel. Email him at rayaa[email protected] to talk about dragons in corporate boardrooms.