CGS Community School: No child should be left behind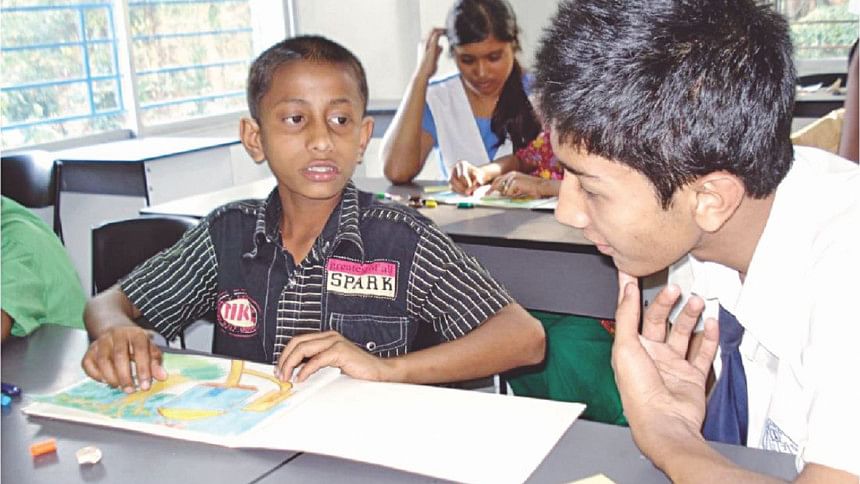 We often fail to realise that the future of the country depends on our leaders, and children are our future leaders. Depriving them of an education means depriving our country of a bright future. Few concern themselves with these thoughts and fewer actually do something about it. Chittagong Grammar School (CGS) community has taken the initiative to make underprivileged children feel that they too belong in society and deserve a good education.
CGS started with educating the children of their support staff. Everyday school cleaners, guards, drivers and other members witness education being imparted on the offspring of the privileged families but cannot afford it for their own children and grandchildren. The project, called "CGS Community School" (CGS CS) drew strength from all stakeholders in the CGS community. Within a short time, it started taking in children from the neighbouring slums as well.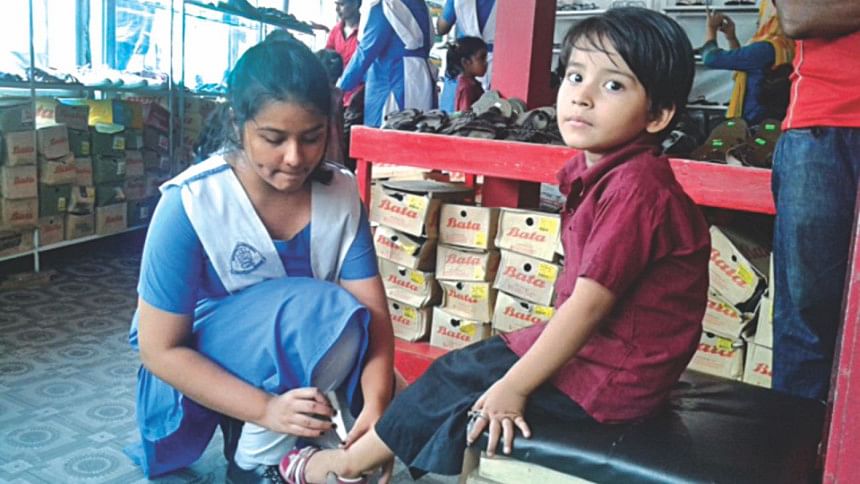 CGS Community School started its journey on February 14, 2012. It was at the CGS NC Punchlaish campus where, with the enrolment of 18 children, the project kicked off. Besides free education, health, hygiene and nutrition needs of the children are also addressed. This ensures that they stay in school. Children are provided with books, stationery, bags, uniforms; classes are held at the school premises at off-peak times – 3 to 7pm.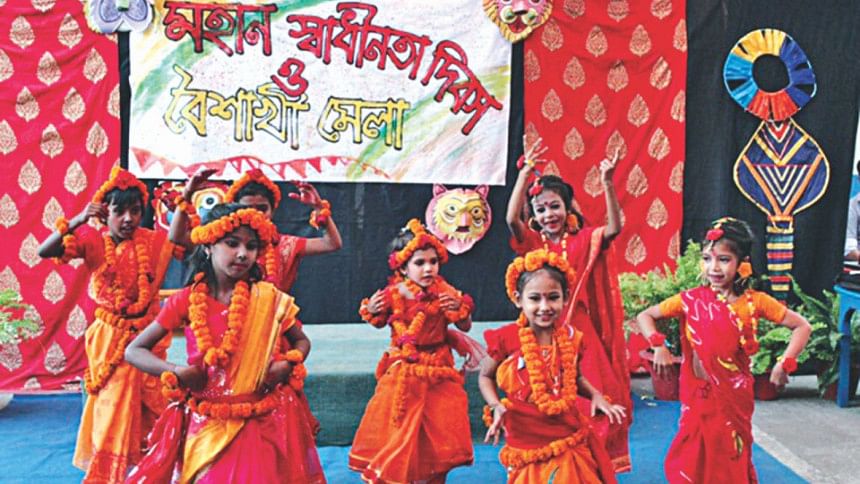 SIX SCHOOLS: CGS has continued to expand the programme at their other campuses. In February 2013, CGS Middle in Chittagong opened a second branch and in January 2014, a branch was opened at CGS Dhaka (Gulshan). In January 2015, three more branches – two in Chittagong and one in Dhaka opened, totalling six community schools.
EVERYONE PITCHES IN: Currently, enrolment stands at 384 children; CGS students and teachers volunteer by helping them academically and training their teachers respectively. There are extracurricular activities for the children. Directors and heads support by raising funds and doing strategic planning for the expansion of the programme and engagement of the wider CGS community. Mentors teach the children science, how to brush their teeth, use computers, speak in English and more. They are encouraged by monthly awards.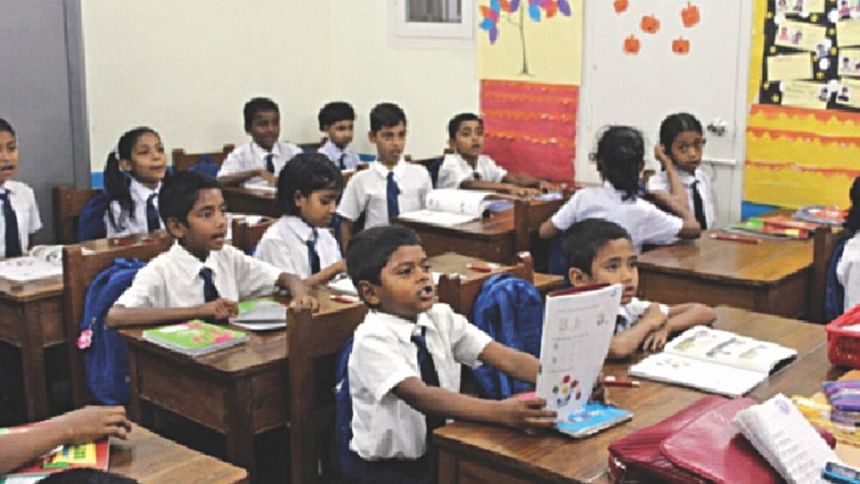 DEVELOPING CONFIDENCE: CS children celebrate their birthdays with all their friends. They are provided with painting and resource materials, IT and sports facilities and also a regular hygiene check, ensuring that they have everything to boost their confidence. Although it had small beginnings, CGS CS aims big. We believe that every child, once educated, can enlighten the whole family. Our future leaders need to have a strong foundation and a sense of right and wrong. 
CO-CURRICULAR PROGRAMMES: Children of the CGS community school actively participate in various school programmes including sports, cultural functions and celebrations of national festivals. Annual sports competition gets them determined to be fit and win sporting prizes. The children are also encouraged to interact with the society and gain the confidence needed to stand out in the crowd.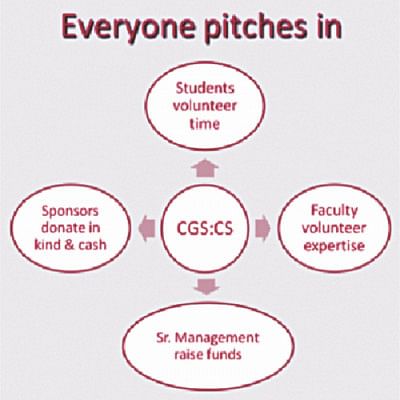 CGS STUDENT MENTORS: Celebrating Eid this year was extra special for the CGS family, as it came together to get new Eid clothes and shoes for all students in the community schools. CGS student volunteers helped to get Eid outfits stitched and chose shoes for the CS children.
With the CS programme, CGS students are provided with a platform to reach out to those less fortunate and partake in the joy of sharing – a great opportunity to develop the whole community, leaving no child behind.
For more information, visit CGS Community School's Facebook page: https://www.facebook.com/groups/605832396228038/?fref=ts
The writer is a student of class 11 at Chittagong Grammar School.