Recent times have seen a trend of retro inspired racers, each brand drawing on their glorious pasts in motorsport to create automotive fantasies that whet the appetites of enthusiasts and fans alike. Here's our roundup of the best retro inspired racers from 2018. 
PORSCHE 935
The original 935 got immense Le Mans and endurance racing fame—a flat-nose 911-based factory racer that dominated nearly every series it was entered into. Introduced in 1976 and built to FIA Group 5 regulations, the original 935 won the 1979 24 Hours of Le Mans and racked up significant victories at Sebring, Daytona, Nurburgring and became a legend of the IMSA GT series. Out of 370 races the original 935 entered into, it won 120 outright. The Moby Dick 935 is the stuff of legend, and the original also inspires the livery pasted on the new Porsche 935. The new 935 has been built for the Rennsport Reunion event at Laguna Seca raceway in California, with a 700 HP 3.8 litre twin turbo six-cylinder motor powering the limited run of 77 units.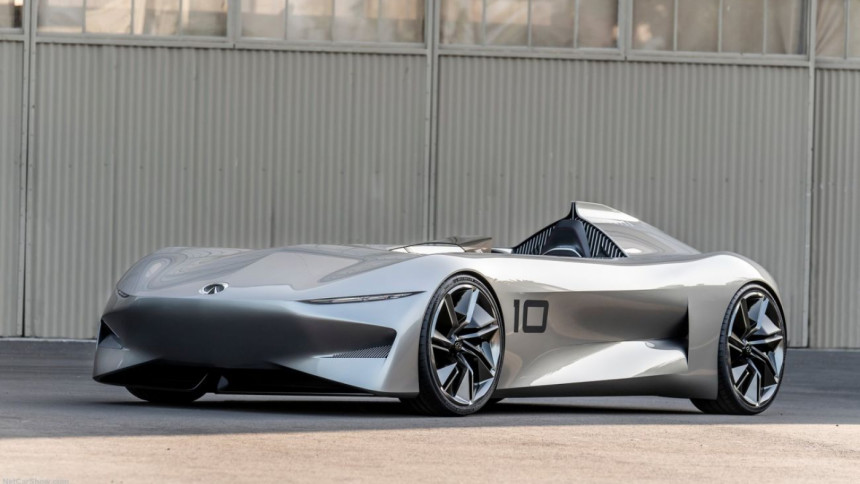 MERCEDES BENZ VISION EQ SILVER ARROW
Debuted at this year's Pebble Beach concours event, the Vision EQ concept shows Mercedes Benz's commitment to an electric future that also has space for driving thrill and motorsport heritage. Invoking the greatness of Benz's golden (silver?) era of motorsport and the legendary Silver Arrow line of race cars, the Vision EQ has 750 HP and instant torque that makes it an extremely fast and voluptuous tribute to racers of old. They might never make it, but combining a classic racer body with forward thinking technology is something any enthusiast can get behind. 
FERRARI MONZA SP1/2
Ferrari has built some of the most evocative racers of the golden era of motorsport—in the 50s, 60s and 70s, Ferrari was certifiably at the top of GT, endurance and road racing, with greats like the 166MM Barchetta and the 250 GT series of road racers. The 166MM serves as the inspiration for the new SP1 and SP2, which seek to combine the 60s Barchetta style with the very best of sports car engineering available at Ferrari's disposal. The SP1 is a single seat open top racer, with the SP2 offering an added seat for a passenger. Both share drivetrain—a 798 HP 6.5 litre naturally aspirated V12 driving the rear wheels. The performance is eye-watering (literally, since neither car offers much in the form of wind protection)—60 MPH in 2.9 seconds and top speed of 190 MPH.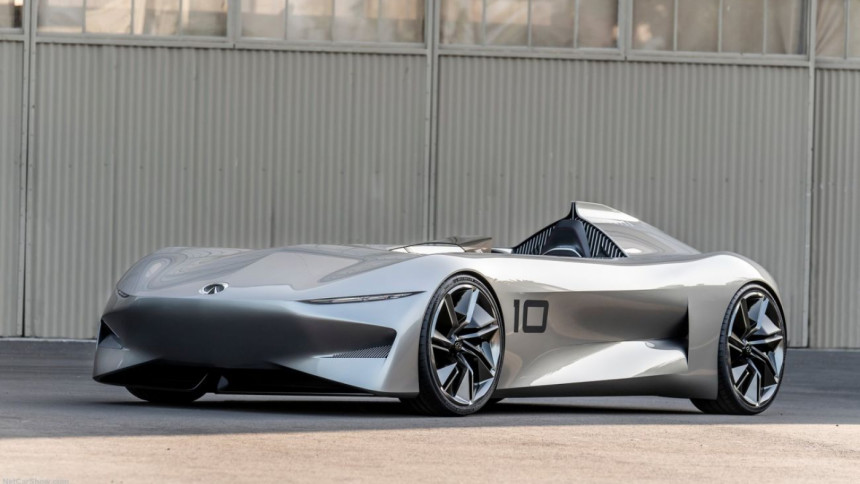 INFINITI PROTOTYPE 10
Compared to the rest of the brands in this list, Infiniti's racing heritage is non-existent. However, that still hasn't stopped Nissan's luxury arm from rolling out a series of emotive designs and concepts that are meant to inspire and move. The latest, the Prototype 10, is a monoposto (single seat) approach to making electrification happen, as part of Infiniti's aim of electrifying its entire model range by 2021. Concepts are fine and all, but if Infiniti want to be taken seriously with their concept cars, they need to make an actual top-shelf sports car first.