Test Ride
Yamaha FZS version 2.0 FI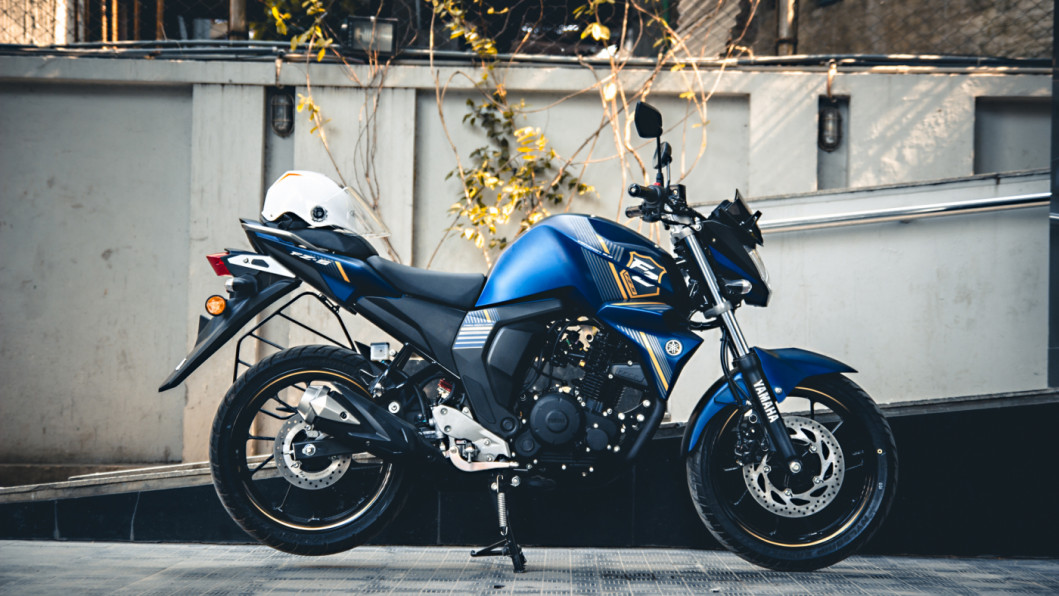 Read the Bengali version of this article here. 
I am more tempted to take a look at the reflection of the slick new FZ-S 2.0 on the car stuck beside in traffic than I would like to admit. It's quite a dandy-looking motorcycle. Yamaha's FZ bikes, especially the first generation, are somewhat ubiquitous in the city. So much so that at least one FZ can be spotted at every traffic light. But it's hard to get bored of the new matte finish, the forward slant and the minimalist cluster.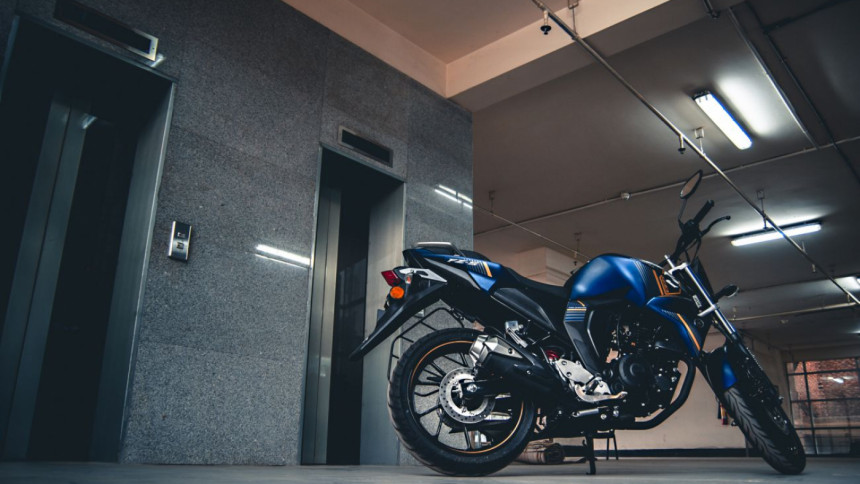 Are there edges other than in its styling?
There are plenty of motorcycles to choose from in its class in Dhaka. But what really gives the FZS 2.0 a competitive edge is its ride comfort and the new fuel injected engine that is as smooth as Miles Davis. The engine produces a little less power than the older one. But I would trade that 1 BHP for the level of refinement this engine offers. Yamaha has compensated for the underwhelming power by reducing the weight by about 3kg. In short, whatever the first generation FZ-S could do, this one does better. The 2.0 is a lot lighter than the Honda CB Trigger and Bajaj Pulsar--two of its major competitors in the 150cc segment.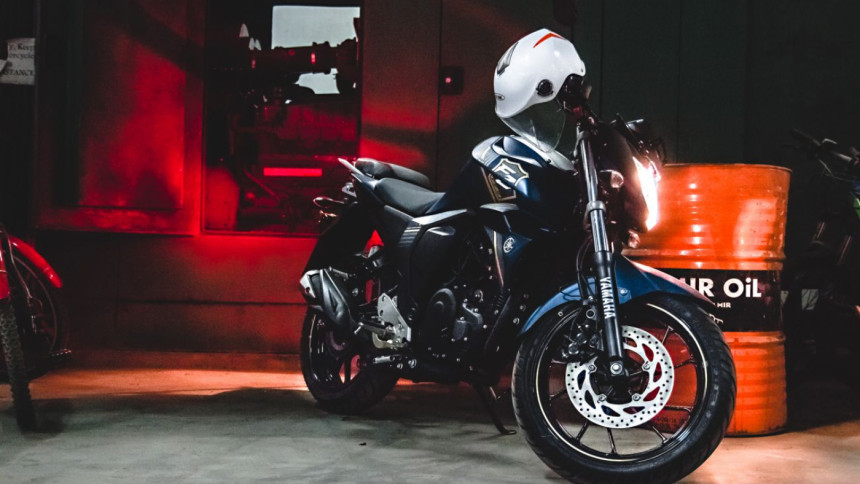 How long will your spine survive on this?
Longer than you'd think. We all know what hours of riding can do to our spinal column, especially since our streets are practically dirt tracks fit for monster trucking. Thanks to the soft suspension of the 2.0, you will suffer fewer bumps on the road. The wide fender clearance on both wheels leaves plenty of room for suspension movement.
To see if the suspension could still soak up potholes, we took Shaer, the Shift section in-charge (who now arguably weighs well over a tonne) as the pillion and rode the FZS 2.0 like we nicked it. Even on some of the really horrible roads, at no point did we feel that the dampers were pushed to their limits.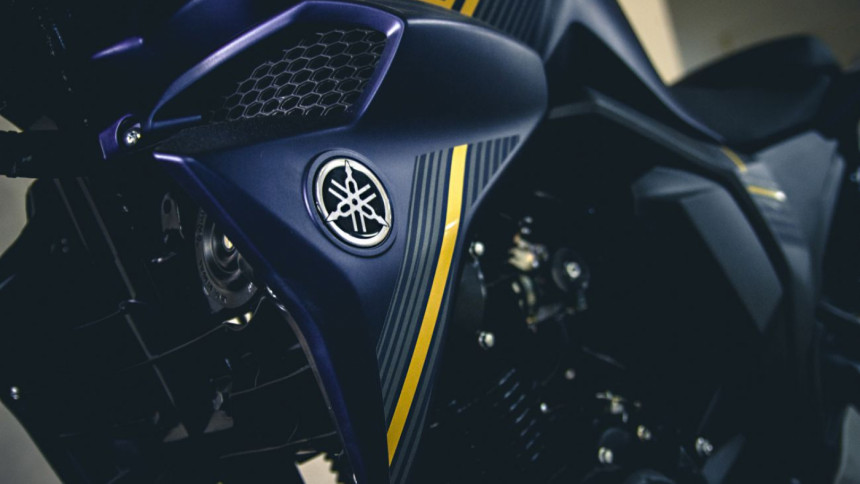 Despite the heavy load, the 2.0 could weave in and out of traffic with considerable ease and accelerate faster than any Toyota Corolla. The wide handlebars allow you to avoid potholes and confused jaywalkers darting across the streets. The ride quality is certainly better than what we usually see in sporty motorcycles. However, you should not expect a completely upright sitting position, a privilege reserved for cruise motorcycles.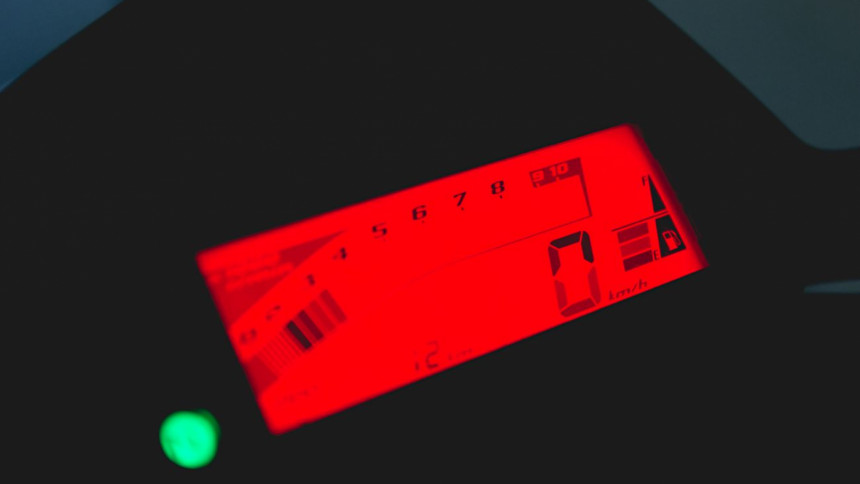 Halting with confidence
Unlike its predecessor and most motorcycles belonging to this class, the FZ-S is equipped with proper disk brakes on both wheels. You get to appreciate the brakes when you have to press them really hard. We have not seen such an efficient braking system in any contemporary motorcycle as of yet. However, we hope that the future generations will come with ABS.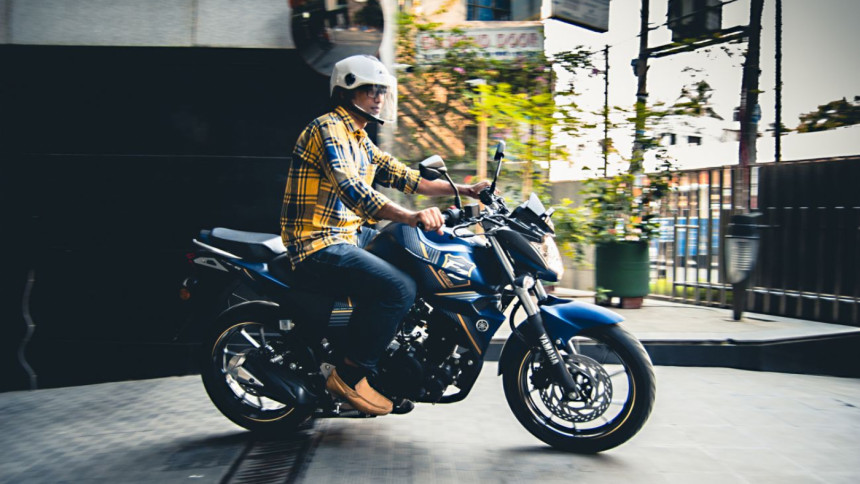 Crawling
Squeezing your way through small crevices between large vehicles at slow speed in heavy traffic is easier with the 2.0 than its beefy appearance would suggest. It weighs less than most of its competitors and feels even lighter, thanks to its improved handling. But darting from one gap to another would have been easier if the seat was lowered a bit.
As Yamaha celebrates 10 years of the FZs, the improvements over the first generation will keep its fans hooked and, of course, attract the youth shopping for motorcycles. All in all, a fantastic all-rounder that has the kind of balance, performance and looks the 150cc segment demands in a competitive market.
Yamaha FZS Fi 150 cc double disc brake in Armada Blue. Price: TK 2,65,000.